China Development Forum; Xi in Europe; Great-power competition
Happy Monday..apologies again for the quality of the newsletters while I am in Hawaii. All will return to normal next week.
The China Development Forum last weekend and the Bo'ao Forum later this week feature heavy propaganda efforts targeted at key Western and especially US influencers who are attending those events and ancillary think tank meetings. Among the messages sent are "we are really serious about reform", "we always keep our word", "we are defenders of the global trade system". Will Beijing this time deliver on its promises?
Thanks for your patience.
---
The Essential Eight
1. Another chemical plant explodes
At Blast Site in Yancheng, Witnesses Describe Blood, Debris and Carnage - Caixin:
The death toll from Thursday afternoon's chemical plant explosion in eastern China's Jiangsu province has risen to 78.

While investigations are continuing, the chemical benzene, which is used to make plastics, is thought to be the cause of the blast. Fears of contamination from benzene and other chemicals are mounting in the area.

Jiangsu's provincial environmental bureau said on Monday the level of toxic ammonia in nearby parts of the Xinfeng river were 111 times the level considered safe in China, while levels of aniline, a flammable, toxic byproduct of industrial chemical production, were 63.7 times the maximum safe level.
State Council orders national chemical investigation - China Daily
The State Council has ordered a national investigation into the potential hazards of dangerous chemicals and safety assessments on all chemical industry parks in the country after a blast in Jiangsu killed 64 people.
Lou Qinjian (Chinese: 娄勤俭; born December 1956) is a Chinese politician, currently serving as the Communist Party Secretary of Jiangsu Province. Previously, Lou had served as Communist Party Secretary, Governor of Shaanxi
Lou has so far avoided trouble over the Shaanxi Qinling villa scandal, but this blast may be too big for him to avoid political trouble
---
2. Xi in Europe
Italy joins BRI with landmark document inked - China Daily:
Italian economist and China expert Michele Geraci hailed the MOU signed between the two countries as "a win-win-win for Italy, the rest of Europe and China", and said he believes more European countries will follow his country's lead and sign up to be involved in the initiative.

Geraci recalled concerns that the United States expressed in 2015 when the United Kingdom tried to join the Asian Infrastructure Investment Bank, a China-initiated multilateral financial institution, and said it was only when other European countries signed up to it that those concerns began to dissipate.

"I expect the same thing to happen now (about the BRI)," he said.
Italy endorses China's Belt and Road Initiative | Financial Times:
Mr Xi, who travelled to Italy with a 500-strong entourage, has been received in a style normally reserved for visiting royalty, including cavalry guards escorting his limousine into the presidential palace, and a state banquet on Friday evening closed by the Italian Italian tenor Andrea Bocelli.

Yet the trip, and Rome's endorsement of the controversial Belt and Road Initiative, have caused consternation in Washington and Brussels, which have voiced concern about China using the initiative to gain influence or control over strategically important assets across the world.
Italian version of 'Xi Jinping's Classical Quotes' launches in Rome - CGTN:
The video series was broadcast and launched on the same day on Class Editori's television channels, apps, websites, and most influential commercial media group Mediaset. "Cinitalia," the Italia-China bilingual app of China Media Group (CMG), the Italian website and social platform are also broadcast the relevant contents.
Italy's move to join New Silk Road may see European Union tighten coordination on China | South China Morning Post:
Among the 29 other agreements signed in Rome during a state visit by Chinese President Xi Jinping were two port management deals between the China Communications Construction engineering company and the ports of Trieste, situated in the northern Adriatic Sea, and Genoa, Italy's biggest seaport...

The agreements also cover areas such as satellites, e-commerce, agriculture, beef and pork imports, media, culture, banking, natural gas and steel.
EU leaders call for end to 'naivety' in relations with China | Reuters
French President Emmanuel Macron, among the most vocal EU critics of Beijing, said that he recognized there was a divergence of views in the bloc but that letting Chinese companies buy up EU infrastructure such as ports had been a "strategic error".

"The period of European naivety is over," Macron told a news conference... "The relationship between EU and China must not be first and foremost a trading one, but a geopolitical and strategic relationship," he said.

German Chancellor Angela Merkel said Europe should consider China as much a competitor as a partner, a view echoed by her Austrian counterpart Sebastian Kurz and European Commission President Jean-Claude Juncker.
European foreign policy: a new realism on China | Financial Times $$"
The last time EU leaders held strategy talks on China was just after the Tiananmen Square massacre in 1989. The 12 heads of state and government imposed sanctions including an arms embargo over what they called the "brutal repression" by the Chinese government.

Almost 30 years later, the European Council will use a summit this week to focus once more on China — and decide whether it is time to get tough again. Mounting concerns over Chinese industrial policy, cyber security and trade wars have all combined to put Beijing firmly back on the European agenda.

To some in Brussels and member state capitals, this week's discussion is the EU's belated awakening to the new sway of China — and to an uncomfortable truth that it has failed to register the full implications of its ascendancy.
---
3. China Development Forum
China Pledges Openness in Hopes of Reaching a Trade Deal - The New York Times
The promises of economic opening may sound familiar. Chinese officials have said for years that they were ready to allow foreign competitors to enter their market on a more equal footing, with slow progress. The promises made over the weekend in many cases repeated pledges that have been made before, such as to open the country's financial sector more widely to foreign investment.

The tone of remarks at this weekend's session of the China Development Forum, the country's premier annual economic policy conference, was nonetheless striking. It appeared to represent a coordinated effort to present an international image of China as a country moving in the direction of greater economic openness.
China to reduce government intervention in industrial sector | Reuters:
"We will gradually reduce the government's micro-management and direct intervention, in order to allow the market to effectively decide resource allocation and support the development of the manufacturing industry", Miao Wei, minister of industry and informational technology, said at the China Development Forum.
China Has a Lot of Financial Opening Up to Do, Says Central Bank - Bloomberg:
Officials made repeated pledges at the China Development Forum over the weekend to open up more of the economy to foreign companies and ensure a level playing field with domestic firms. The government is also seeking to bring foreign expertise and capital into play at a time of slowing economic growth, high debt levels and concerns about long-term financial stability.
Vice-premier: Opening-up 'a distinctive symbol' of China today - Gov.cn
Vice-Premier Han Zheng said that opening-up has become "a distinctive symbol of contemporary China," and the country will unswervingly open still wider to the outside world.

"China has pursued development with its door open and succeeded in transforming a closed and semi-closed economy into an all-around open economy," Han said at the opening ceremony of the China Development Forum 2019 in Beijing on March 24.
Chinese premier vows to further stimulate market vitality - Xinhua
Chinese Premier Li Keqiang here on Monday met with foreign representatives who were here to attend the China Development Forum 2019, pledging to use the reform and opening up as a driving force to further stimulate market vitality to ensure the healthy development of the Chinese economy.

The representatives include heads of some of the world's top 500 companies, scholars from renowned research institutions and representatives of international organizations.
Former Chinese, US officials joust over China's role on the world stage | South China Morning Post:
Veteran Chinese diplomat Fu Ying said Washington should not dictate what part China played and that the US should accept Beijing taking a more prominent role.

But Fu, a former deputy foreign minister and ambassador to the United Kingdom, also said at a gathering of foreign business representatives and former government officials in Beijing that China had no intention of replacing the United States on the world stage.

Speaking at the same gathering, former US treasury secretary Lawrence Summers called for China to provide reassurance that it would not try to displace the US, saying it should grow out of the habits left over from its "economic adolescence" and take more responsibility.
---
4. US-China trade
China says top U.S. trade officials to visit Beijing March 28-29 | Reuters:
In return, Vice Premier Liu He will travel to the Washington in early April for more talks, according to ministry spokesman Gao Feng, as the world's two biggest economies try to hammer out a trade deal to end months of disputes.
Digital trade is stumbling block in US-China trade talks | Financial Times:
According to three people briefed on the talks, China has yet to offer meaningful concessions on US requests that it end discrimination against foreign cloud computing providers, curb requirements for companies to store data locally, and loosen limits on the transfer of data overseas.

The impasse over digital trade is among the issues expected to be on the table when Robert Lighthizer, the US trade representative, and Steven Mnuchin, the Treasury secretary, travel to Beijing on March 28 for meetings with Liu He, China's vice-premier and leading economic official. Mr Liu is expected to return to Washington the following week, and the two sessions combined could be pivotal for the fate of the talks.
Trump's 'economic illiteracy' caused US-China trade war: Columbia prof:
"The problem with the trade talks is that it's all based on a false premise. The premise is that somehow China's trade imbalance is because of unfair practices. This is the kind of economic illiteracy of the president of the United States," Jeffrey Sachs, a professor at Columbia University, told CNBC's Martin Soong on Saturday at the China Development Forum in Beijing.

"The whole trade war is premised on two false ideas: One is that China cheats ... the second idea is that China is a menace," he added.
---
5. Great-power competition with China
These two entries are a good reminder that even if a trade deal happens the broader, structural shift in the US-China relationship to strategic competition is only accelerating. I believe the Chinese side has reached a similar conclusion but knows that it is happening too soon given China's capabilities and so Xi and his team are trying to delay the inevitable as long as possible.
Re-learning a Competitive Mindset in Great-Power Competition-Speech by Dr. Christopher Ashley Ford Assistant Secretary, Bureau of International Security and Nonproliferation, US Department of State:
"Indeed, in some ways, our biggest challenge in dealing with China is that our relationship with Beijing has both competitive and cooperative aspects – aspects that we somehow have to manage at the same time, and for which our more purely adversarial Cold War experiences with the Soviet Union do not provide a very useful conceptual template.

As someone who has watched and participated in U.S. China policy debates for quite a few years now, however, I would venture to say that the most important hurdle to developing a competitive strategy against China is one that we are already doing well in overcoming. That obstacle was the refusal of our own China policy community to acknowledge the need for a competitive approach at all.

As I have been arguing for years, the "competitive" side of the Sino-American relationship is the one which much of our China policy community has traditionally ignored or downplayed, enthralled by the self-flattering assumption – which Richard Madsen once called the "Liberal Myth" of China – that China both wished to be and was likely eventually to become an open democracy like our own.

If there remains any clear sense in which the Communist Party wants China to be "like us," it is merely that Beijing covets the United States' stature and position at the hub of the global community, and wishes to acquire something like that for itself.

Hence, of course, our need for competitive strategy. Indeed, the challenge from China may be even deeper than that, for in some sense it is developing not only at the somewhat prosaic, realpolitik level of power and influence, but also at the more profound level of what one might call socio-political "operating systems." As observed in the National Defense Strategy, "[i]t is increasingly clear that China and Russia want to shape a world consistent with their authoritarian model – gaining veto authority over other nations' economic, diplomatic, and security decisions."
Schieffer Series at CSIS: China's Rise - YouTube- An interesting panel, especially interesting comments from Michael Collins of the CIA that start around the 5:15 mark:
"the challenge we see stemming from China's rise...represents I would argue the most serious challenge to the liberal international order...for the last several decades"
A Rising China Is Driving the U.S. Army's New Game Plan in the Pacific – Foreign Policy:
"We're kind of at an inflection point," said Army Vice Chief of Staff James McConville in an interview, citing almost two decades of wars in Iraq and Afghanistan.

"Great power competition is not great power conflict," McConville stressed. "What we are doing is positioning ourselves so we can compete. Really, you want to compete from a position of strength."

But the Army's new road map for countering China is contingent on persuading Congress to fund it. And there are many skeptics on Capitol Hill and in the broader community who are unconvinced that Beijing really poses a military threat to the United States and its allies.
---
6. US-Taiwan
US warships sail through Taiwan Strait for third month in a row -Stripes
The USS Curtis Wilbur and U.S. Coast Guard cutter Bertholf passed through the Taiwan Strait overnight Sunday into Monday "in accordance with international law," said 7th Fleet spokesman Lt. Joe Keiley.

China protests U.S. warships sailing through the approximately 100-mile-wide strait without first seeking its permission; however, the U.S. insists the strait is an international waterway.

This week's passage was the fifth time in six months that U.S. warships have made the journey.
And first time a cost guard cutter went through?
China Protests Possible Trump Move to Sell F-16s to Taiwan - Bloomberg
President Donald Trump's advisers encouraged Taiwan to submit a formal request for the jets, built by Lockheed Martin Corp., which it did this month, according to the people, who asked not be identified discussing internal discussions. Any such request would need to be converted into a formal proposal by the Defense and State Departments, and then Congress would have 30 days to decide whether to block the sale.
China urges U.S. to block Taiwan leader's Hawaii stopover | Reuters
Tsai said she will transit via Hawaii on her way home from an eight-day visit to Palau, Nauru and the Marshall Islands, which began on Thursday... Chinese foreign ministry spokesman Geng Shuang said China had lodged "stern representations" over Tsai's planned stopover in the United States. Comment: I will be transiting through the Honolulu airport Wednesday as well, wonder if there will be any protests
---
7. US-Israel-China
Scoop: U.S. could reduce intelligence sharing with Israel due to China ties - Axios:
Pompeo told me in an interview in Jerusalem Thursday that China presents economic opportunities for Israel, but also threats.

"When China engages in spying through its commercial state-owned enterprises and presents risks through its technology systems, companies like Huawei, which present real risk to the people of Israel — When those things happen, we want make sure that countries know about it, know the risks and then countries will make their own sovereign decisions."

Pompeo said he raised the issue with Netanyahu and added he wanted to make sure Israel is wide-eyed about the threat from China. He stressed to Netanyahu: "If certain systems go in certain places, then America's efforts to work alongside you will be more difficult and in some cases we wont be able to do so."
China Is Spying On Israel to Steal U.S. Secrets – Foreign Policy:
This month, Israel's National Security Council (NSC) will present the cabinet with its recommendations on foreign investments in Israel. Because of the sensitivity of the issue, no one in the cabinet is prepared to talk about the elephant in the room. Nevertheless, it is clear that the policy review and the report are primarily focused on China.

Investigations by Israeli counterintelligence agencies discovered that Chinese hackers were particularly interested in the Israeli companies' ties with U.S. defense contractors. The Israeli firms are collaborating with their U.S. counterparts such as Raytheon, Boeing, and Lockheed Martin in the joint projects, which include F-16 and F-35 warplanes and the Arrow anti-ballistic missile defense systems. Clearly, China perceives Israel as a back door through which it can access and penetrate secret U.S. programs.
---
8. More on the crackdown on religion
Ian Johnson on the arrest of Wang Yi and the crackdown on his Early Rain Covenant Church - This Chinese Christian Was Charged With Trying to Subvert the State - The New York Times:
Last December, he and 100 church members were detained. Although most have been released, Mr. Wang, his wife and 11 others are still being held incommunicado without access to a lawyer.

The charges against Mr. Wang and his wife — inciting to subvert state power — typically result in lengthy prison sentences. The same charge was used to sentence Liu Xiaobo, a dissident, to 11 years in prison in 2009. He was later awarded the Nobel Peace Prize and died in custody in 2017.

According to church members who were detained and subsequently released, the police are also investigating Mr. Wang and two junior pastors for economic crimes such as whether they broke Chinese law by publishing books and DVDs without government approval.
---
Business, Economy, Finance and Trade
In Depth: China's Whopping Tax and Fee Cut Package Surprised Even Insiders - Caixin "It shows that the government is tolerant of the economic slowdown and does not intend to accelerate growth," said Zhong Zhengsheng, an economist at CEBM Group. Zhong said it also reflects the government's reluctance to achieve fast short-term growth at the expense of long-term growth and debt levels... With less tax revenue and relatively low budget deficits, Chinese Premier Li Keqiang explained how the government would make ends meet on March 15. In addition to cutting government spending, official coffers will receive 1 trillion yuan by collecting more profits from some state-owned financial institutions and state-owned enterprises administered by the central government, and by taking back idle fiscal funds that should have been used, Li said at a press conference.
Tencent: Naspers is bringing its $134 billion stake to Europe - CNN South African media group Naspers unveiled plans Monday to bundle its stakes in tech businesses including Tencent (TCEHY) into a new company that will be listed in Amsterdam. Naspers would float 25% of the shares in the new business, which it said would become "Europe's largest listed consumer internet company."
Latest Didi Killing Sparks Further Safety Fears – For Drivers - Caixin Global The death of a Didi driver, allegedly murdered by a passenger in central China, has raised further safety concerns about the ride-hailing giant, already mired in controversy after the murders of two passengers last year. Local police reported that a 19-year-old suspect stabbed the driver while in the car on Sunday in the city of Changde, Hunan province.
US firms register as foreign agents of embattled Chinese telecom giant Huawei The company has signed contracts with two public relations firms, Racepoint Global and Burson Cohn and Wolfe (BCW), to head its U.S. foreign influence campaign, according to Foreign Agents Registration Act (FARA) filings identified by the Center for Responsive Politics' Foreign Lobby Watch tool. // Big money in helping Hauwei
CSI:Beijing - Youshu I have become enamored of this "Youshu". I still do not know who he/she is but their writings are consistently insightful.// I am a little surprised at how little press and broader discussion 'Forensic examination of China's national accounts' by CHEN Wei, CHEN Xilu, HSIEH Chang-tai and ZHENG Song (mostly at the Chinese University of Hong Kong) has generated. It's a Brookings paper written by a bunch of smart economists (Zheng is a force of economic nature), who know China well, and who apparently got pretty good National Bureau of Statistics (NBS) access. This was not some blowhard blogpost by a guy who could not find his way around the Chinese front cover of Caixin. This was careful and serious stuff. And claiming that the second largest economy in the world has been growing 1-1.5ppts slower every year since 2008 is quite a serious accusation.
China's Huge Bond Market Is Coming to an ETF Near You Soon - WSJ $$ China is becoming less optional for investors. Debt from the Chinese government and key state banks is set to join the Bloomberg Barclays Global Aggregate, an influential bond index, in April. That follows similar moves to introduce shares listed in Shanghai and Shenzhen to MSCI and FTSE Russell stock indexes.
Xiaomi-backed Tiger Brokers raises $104 mn in US IPO eyeing Chinese young investors · TechNode Up Fintech Holding Limited, the parent company of Chinese online brokerage Tiger Brokers, has raised $104 million in a downsized initial public offering (IPO) on the Nasdaq stock exchange on Wednesday, following its homegrown counterpart Futu Holdings Limited who raised $90 million in a New York IPO earlier this month.
Beijing's credibility deficit - Nikkei Asian Review At the moment, it is not an exaggeration to say that political factors far outweigh economic ones in holding back the animal spirits of the business community in China. Besides Beijing's lamentable record in fulfilling its promises of structural reform, Chinese private entrepreneurs are especially concerned with the rapid deterioration in Sino-American relations on the external front and the revival of Maoist rhetoric and increasing social control at home.//But it is not binary, any signs of improving opportunities to make money could quickly shift sentiment in a positive direction, even as the politics harshen
Star Trader's China Stock Fund Lures $10 Billion in 10 Hours - Bloomberg The Shanghai-based Foresight Fund, managed by Chen Guangming, said on Friday that it stopped accepting client subscriptions after blowing past its 6 billion yuan fundraising target. While the fund didn't disclose the amount of orders it received, people familiar with the matter said they topped 70 billion yuan, including about 20 billion yuan via China Merchants Bank Co.'s fund distribution platform.
With High-Tech Board, Existing Shareholders Will Get a New Way to Exit The existing shareholders of companies set to be listed on China's new Nasdaq-style high-tech board will have a new way to exit their investments called "nonpublic transfers," the Shanghai Stock Exchange (SSE) said earlier this month in regulations about the board. Under the nonpublic transfer model, shareholders with a stake in a company before its initial public offering (IPO) can sell their shares over the counter to qualified institutional investors after a lockup period
Analysis: Ministry's Omission Doesn't Spell Trouble for Property Tax Law - Caixin When the Ministry of Finance didn't mention the long-awaited property tax law in its 2019 regulatory work plan (link in Chinese) released Wednesday, it sparked speculation that the draft of the law was a long way from being finished. But those speculating might not be reading the situation correctly. The ministry is not the only authority responsible for the draft. The Budgetary Affairs Committee of the National People's Congress (NPC) has taken the lead in drafting the property tax law, with the ministry's joint efforts.
---
Politics and Law
Voice of Germany says Tsinghua Professor Xu Zhangrun has been relieved of all positions and forbidden from teaching. Xu wrote several essays critical of Xi, translated here by Geremie Barme-
Voice of Germany also reports that a former Marxist lecturer at Peking U has been detained
Top political advisor stresses stability, solidarity in Xinjiang - Xinhua Chinese top political advisor Wang Yang has stressed social stability and ethnic solidarity in Xinjiang Uygur Autonomous Region during an inspection tour. Wang, chairman of the National Committee of the Chinese People's Political Consultative Conference, China's top advisory body, said that solid work should be done on various fronts to maintain social stability in Xinjiang. "Attention should be paid to resolving fundamental issues that affect long-term peace and stability in the region," Wang said. He said the general situation in Xinjiang has been continuously stable and keeps on improving, and people's sense of gain, happiness and safety keeps growing.
The Committee - MacroPolo The Central Committee of the Chinese Communist Party (CCP) is the locus of political power in China. It includes the rulers of today and the leaders of tomorrow. This product—which will be updated and have new features added over time—currently contains bilingual biographical data for all 375 members and allows you to search or filter based on demographic criteria
China Marks Tibetan Anniversary with Military Parade | Human Rights Watch To drive the message home, authorities staged mass rallies in Lhasa and other provincial cities on March 7. In Lhasa, thousands of armed police and other security forces from across the region gathered to "pledge" loyalty to the Party and its political objective of "comprehensive, long term stability." In his address, head of the Tibet Autonomous Region (TAR) Stability Maintenance Command, Ding Yexen, called on them to "intimidate and terrify hostile forces and splittist forces, giving them nowhere to hide." This was followed by a parade of armored vehicles and military hardware through a city that has not seen armed opposition to the state since the last members of Tibet's disbanded national army were rounded up and imprisoned 60 years ago.
Architect of China's Muslim camps Chen Quanguo expected to stay on in Xinjiang for now | South China Morning Post After five years in neighbouring Tibet, Chen took the reins in Xinjiang in 2016. There has been speculation that Chen – who is a member of the policymaking Politburo – is now in line for promotion, but sources familiar with the matter told the South China Morning Post that the 63-year-old from Henan province will stay where he is for now.
记者再探神秘"曹园":国家的绿水青山如何成了个人的金山银山? This is next level "tuhao"...look at this illegal compound in a forest preserve in heilongjiang...will it take down anyone senior like the shaanxi qinling villa did? Getting tons of propaganda play.
"曹园"主人往事:上海发迹 曾牵涉千亿贪腐大案_手机新浪网 more on the compound in Heilongjiang and its creator Cao Bo...several square kilometers, its own hunting grounds and man-made lake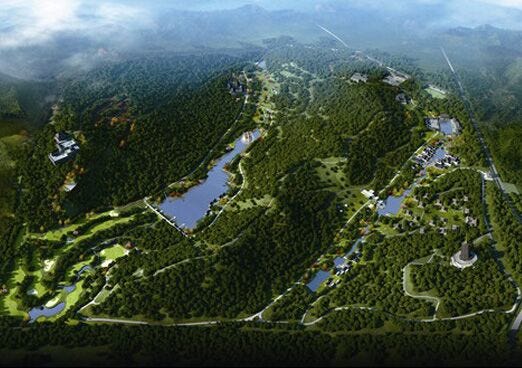 ---
Foreign and Defense Affairs
IADB cancels China meeting after Beijing bars Venezuela representative | Reuters The Inter-American Development Bank on Friday called off next week's meeting of its 48 member countries in China after Beijing refused to allow a representative of Venezuelan opposition leader Juan Guaido to attend, two sources with knowledge of the decision said.
U.S. official denounces 'choreographed' visits to China's Xinjiang | Reuters A U.S. government official, asked by Reuters if the U.S. ambassador to China, Terry Branstad, had been invited to visit Xinjiang, said there were no meetings or visits to announce. "Highly choreographed and chaperoned government-led tours in Xinjiang have propagated false narratives and obfuscated the realities of China's ongoing human rights abuses in the region," the official said, speaking on condition of anonymity.
Ethiopia in talks with China to ease 'serious debt pressure' tied to New Silk Road rail link, envoy says | South China Morning Post But despite the increasing debt pressure on Africa's fastest growing economy, Ethiopian ambassador to China Teshome Toga Chanaka defended the ambitious trade and infrastructure plan known as the "Belt and Road Initiative" against criticism that it is a "debt trap" for developing countries.
Who paid for Chinese execs' $50K photos with Trump? | Miami Herald In addition to the tech executives, Yang's guest list for the Asian GOP group attending the ritzy breakfast at Cipriani restaurant included about a dozen other people, according to social media posts and Chinese-language news coverage of the event... Perhaps most notable was Jie Yang, a Chinese financier accused of securities fraud in China who is now living in New York. He was listed in the postings as a "presidential" level guest of the Asian GOP, along with Lu and Xu... Jie Yang said he got his photo taken with the president as well, but he was never sent a copy. In an initial interview, he said he had snuck past the Secret Service to have an official photo taken with the president.
How Hawkish Is the Chinese Public? Another Look at "Rising Nationalism" and Chinese Foreign Policy: Journal of Contemporary China - Jessica Chen Weiss Now outside the paywall... Chinese leaders often invoke the feelings of the Chinese people in international disputes. However, most survey research on Chinese public opinion on international affairs has looked at measures of nationalist identity rather than beliefs about foreign policy and evaluations of the government's performance. Five surveys of Chinese citizens, netizens, and elites help illuminate the attitudes that the Chinese government grapples with in managing international security policy. The results suggest that Chinese attitudes are more hawkish than dovish and that younger Chinese, while perhaps not more nationalist in identity, may be more hawkish in their foreign policy beliefs than older generations. Netizens and elites are even more inclined to call on the Chinese government to invest in and rely more on military strength.
Swedish ambassador to China investigated for security breaches in Gui Minhai case | South China Morning Post Swedish authorities said on Wednesday that the country's ambassador to China was under criminal investigation for breaching national security, after she was called back to Stockholm amid reports of her role in arranging unauthorised meetings about the case of detained bookseller Gui Minhai.
North Korea quits liaison office in setback for South after new U.S. sanctions | Reuters The move came after the United States on Thursday blacklisted two Chinese shipping companies it says helped North Korea evade sanctions over its nuclear program and cited 67 vessels it said engaged in illicit trade helping the North.
Senior CPC official stresses building high-level think tanks - Xinhua Huang Kunming, a member of the Political Bureau of the CPC Central Committee and head of the Publicity Department of the CPC Central Committee, made the remarks at a meeting of national high-level think tanks. Huang said high-level think tanks should focus on the central work and major needs of the Party and the state, and strengthen strategic forward-looking research, so as to better support economic and social development. The think tanks were ordered to broaden their international horizons, deepen research on international issues, increase exchanges and cooperation with other countries and better spread Chinese views around the world.
Philippine official praises China's ruling Communist Party |AP The Philippine foreign secretary has heaped praise on China's ruling Communist Party during a visit to Beijing, underscoring the growing distance between the Philippines and the United States. Teodoro Locsin said Wednesday that China's authoritarian one-party system has provided opportunities for developing economies to grow and given momentum for improvement that Western democracies lack.
West Point Invites Jack Ma to Talk Leadership | Alizila.com Ma was invited to attend the annual McDonald Conference for Leaders of Character. For over 200 years, West Point has been known for its leadership training.
---
Taiwan
Mayor from Taiwan lines up business in HK, Macao - China Daily The first tour across the Taiwan Straits by the Kaohsiung mayor, Han Kuo-yu, got off to a good start, as trade deals worth more than NT$3.1 billion ($100.7 million) were signed in the Hong Kong and Macao special administrative regions - the first stops on his journey to boost economic ties. The rising star in Taiwan's Kuomintang party arrived in the Hong Kong Special Administrative Region on Friday, heading a delegation of about 30 officials and businessmen from Kaohsiung. Han, who assumed office in December, started a weeklong tour which will include the Macao SAR; Shenzhen, Guangdong province; and Xiamen, Fujian province
Tsai, DPP slam Kaohsiung mayor over meeting with China official | FOCUS TAIWAN President Tsai Ing-wen (蔡英文) and her ruling Democratic Progressive Party (DPP) on Saturday slammed Kaohsiung Mayor Han Kuo-yu (韓國瑜) for his meeting with Beijing's top official in Hong Kong, warning it could be used by China to promote its "one country, two systems" formula for unification with Taiwan.
---
Hong Kong and Macao
2019 Hong Kong Policy Act Report - US Department of State
During the period covered by this report, the Chinese mainland central government implemented or instigated a number of actions that appeared inconsistent with China's commitments in the Basic Law, and in the Sino-British Joint Declaration of 1984, to allow Hong Kong to exercise a high degree of autonomy. The tempo of mainland central government intervention in Hong Kong affairs — and actions by the Hong Kong government consistent with mainland direction — increased, accelerating negative trends seen in previous periods. As a general matter, Hong Kong maintains a sufficient — although diminished — degree of autonomy under the "one country, two systems" framework to justify continued special treatment by the United States for bilateral agreements and programs per the Act
Vice President Pence and NSC Senior Director for Asia Matt Pottinger met with Anson Chan in DC last week:
---
Tech and Media
Yicai Global - Huawei to Launch TVs Next Month, Target Annual Sales of 10 Million, Reports Say Huawei Technologies has repeatedly denied plans to enter the traditional home appliances sector, but media reports say the consumer electronics giant will debut a 55-inch television next month. The Shenzhen-based company is angling for annual sales of 10 million sets, the reports said, citing an unidentified supplier upstream. Huawei declined to comment.
Bohemian Rhapsody in China: Almost two-minutes of LGBT content cut - CNN More than two minutes of LGBT content have been scrubbed from the biopic of British rock band Queen, "Bohemian Rhapsody," for the Chinese audience, including scenes of two men kissing and the word "gay."
From jail to java: How Luckin's CMO is hacking China's coffee market · TechNode Luckin CMO Yang Fei reckons the company has what it takes to get there. He's got confidence that freebies and discounts can be used to attract and build a stable core of loyal users. In this article we'll take a deep dive into the theory that has made him a cult figure among Chinese startups. Yang Fei is an unlikely star: in five years, he's gone from prison to C-suite. In 2015, Yang was sentenced to 18 months' imprisonment (Chinese link) for violations of China's advertising law. Without going into excruciating detail, Yang supervised a systematic whitewash of negative reviews about his firm's clients when he was head of a local marketing outfit.
Chinese vice premier meets Apple CEO - Xinhua Chinese Vice Premier Sun Chunlan met with Apple CEO Tim Cook here on Friday. Sun made positive remarks on the role of Apple Inc. in promoting Sino-U.S. enterprises' cooperation and people-to-people exchanges.
---
Energy, Environment, Science, and Health
Top legislature to inspect enforcement of water pollution control law - Xinhua China's top legislature will send four teams of lawmakers to inspect enforcement of the water pollution control law in eight provincial-level regions across the country. The inspectors convened their first plenary meeting here Monday.
---
Education
In Depth: Famous Prep School Runs Afoul of Government Crackdown On March 18, the Shuimu Longhua Preparation School in Beijing's northwestern Haidian district declared that it would close its doors this week due to "expired qualifications." It had one of the most competitive extracurricular class packages available, and was one of the only ways primary school children could ensure a spot in the prestigious "experimental class" at the Tsinghua University Affiliated High School. However, "expired qualifications" was not the real reason for the shutdown. According to a Feb. 27 punishment notice issued by the Haidian government, Shuimu Longhua was shut down for "disorderly management of private schools, which has adverse social impact."
China: Government Threats to Academic Freedom Abroad | Human Rights Watch The proposed Code of Conduct is based on more than 100 interviews between 2015 and 2018 in Australia, Canada, France, the United Kingdom, and the United States with academics, graduate and undergraduate students, and administrators, some of them from China. The people interviewed came from a range of institutions, including globally known universities, large public institutions, and small, private colleges. Almost all were from or study China, or have operated academic programs on behalf of their institutions in China.