Community workers and modernizing municipal social governance; Hukou reforms; Dogs for companionship not for eating
Yesterday I highlighted what appeared to be blockbuster story by the American ABC News - Intelligence report warned of coronavirus crisis as early as November: Sources, with the caveat "If this story is accurate."
Relevant officials have refuted it - Defense official says media reports about November coronavirus intel assessment are false
Col. R. Shane Day, the director of the NCMI, a component of the Defense Intelligence Agency, refuted the ABC News report in a statement.

"As a matter of practice the National Center for Medical Intelligence does not comment publicly on specific intelligence matters," he said. "However, in the interest of transparency during this current public health crisis, we can confirm that media reporting about the existence/release of a National Center for Medical Intelligence Coronavirus-related product/assessment in November of 2019 is not correct. No such NCMI product exists."
The top Xi Jinping news in the last 24 hours is a letter he wrote to community workers in Wuhan praising them for their work in battling the epidemic. According to the Xinhua report there are "more than 4 million community workers…in around 650,000 urban and rural communities" who have mobilized to help fight the outbreak. They have been key to allowing people to shelter in place, get food and other supplies delivered, and enforcing quarantines and social distancing.
This grassroots community mobilization will be hard for any other countries to replicate. Back in February Raymong Zhong and Paul Mozur of the New York Times wrote about some of this work in To Tame Coronavirus, Mao-Style Social Control Blankets China:
China's prevention efforts are being led by its myriad neighborhood committees, which typically serve as a go-between for residents and the local authorities. Supporting them is the government's "grid management" system, which divides the country into tiny sections and assigns people to watch over each, ensuring a tight grip over a large population.

Zhejiang Province, on China's southeastern seaboard, has a population of nearly 60 million and has enlisted 330,000 "grid workers." Hubei Province, whose capital is Wuhan, has deployed 170,000. The southern province of Guangdong has called upon 177,000, landlocked Sichuan has 308,000 and the megacity of Chongqing has 118,000.
In the fight against the virus these community workers look to have been quite a force for good.
As the COVID-19 battle slowly recedes, will this mobilization also relax? Or are we seeing the strengthening of the old-school neighborhood watch committees and reinvigorated grassroots Party work combined with grid management, pervasive technology and the Fengqiao Experience model 2.0 to achieve the "modernization of municipal social governance 市域社会治理现代化" we have been hearing so much about, especially since the Fourth Plenum?
As this newsletter discussed yesterday, worries about unemployment and underemployment are growing due to the collapse in global demand. Given that stability maintenance is always a priority, and may become even more challenging over the next few months, why wouldn't this reinvigorated community mobilization become the new normal, in a kind of a back to future way?
One other point I have been trying to emphasize is that watching how China is slowly coming out of the worst of the outbreak makes me wonder how the US can reopen for business in the next few weeks, as more and more people seem to think is possible. The US has been behind the curve in preparing for the pandemic, and frankly it is hard to see how it will be ahead of the curve in reopening the economy. I hope I am wrong.
Thanks for reading.
---
The Essential Eight
1. Xi writes community workers
Update: Xi replies to letter from community workers fighting COVID-19 in Wuhan - Xinhua
Xi Jinping praised community workers for their important role in the battle against COVID-19, urging them to continue their solid efforts in containing the epidemic and whole-heartedly serving the people.

Xi...made the remarks in a Wednesday letter to community workers at a neighborhood in Wuhan, capital of central China's Hubei Province...

Communities are the front line of the anti-virus battle. Across the country, more than 4 million community workers have been sticking to their posts in around 650,000 urban and rural communities since the outbreak, making great contributions to containing the epidemic and ensuring the supply of people's daily necessities.

Attaching great importance to community-based epidemic control, Xi has made relevant instructions, praised community workers and visited communities in Beijing and Wuhan.
[视频]习近平回信勉励武汉东湖新城社区全体社区工作者 抓细抓实疫情防控各项工作 用心用情为群众服务_CCTV
社区是疫情防控的最前线。新冠肺炎疫情发生以来,全国400多万名社区工作者坚守一线,在65万个城乡社区从事着疫情监测、出入管理、宣传教育、环境整治、困难帮扶等工作,为遏制疫情扩散蔓延、保障群众生活作出了重要贡献。习近平总书记高度重视社区防控工作,多次作出重要指示,对社区工作者给予肯定,还先后到北京市安华里社区、武汉市东湖新城社区考察慰问。
---
2. The outbreak
COVID-19: 63 new cases on Chinese mainland, 56 new asymptomatic cases - CGTN
A total of 63 new confirmed COVID-19 cases, 61 from abroad, and 56 asymptomatic cases were reported in the Chinese mainland on Wednesday, according to China's National Health Commission (NHC).
Suifenhe Building China's First Pop-Up Hospital Outside Wuhan - SixthTone
A city in northeastern China's Heilongjiang province is enforcing a strict stay-at-home order and has started construction on a quarantine hospital following a sharp increase in coronavirus cases over the past few days.
China, Russia appear to be in discord over whether to re-open land port amid pandemic - Global Times
Fearing that the pouring infections might collapse its medical system and spark widespread outbreak, China temporarily suspended the Suifenhe land port on April 7 to give itself more time to prepare for the inbound patients.

The only problem is that Russia, which is under increasing pressure to contain the virus as it just witnessed a record-high single day surge of confirmed cases, may not be able to accommodate Chinese nationals aggregating at the border for long.

Lu Yuguang, a journalist of Phoenix TV in Russia, said Wednesday on Twitter-like Weibo that Russia's Ussuriysk customs required the Chinese side to re-open its border port to receive citizens returning to China through the land port as the direct flight was limited to once a week...

u's post has sparked massive debates on the Chinese internet with some netizens expressing disappointment over Russia's arrangement, claiming it was irrational to let Chinese nationals to wait at the border for Suifenhe to open, as doing so might facilitate cross-infection.

Global Times also learned that the hotels available for isolation in Suifenhe, which locked down on Wednesday, are fully occupied, including hotels for hundreds of medical workers. A makeshift hospital with over 600 beds is expected to be completed on April 11, which might ease the burden.

"Our public health capacity is saturated, and we hope that the Russian side will understand and help take care of our compatriots for the time being," a Suifenhe resdient told the Global Times on Thursday.
Coronavirus crisis chief Chen Yixin leaves China Covid-19 epicentre in sign of Beijing's faith that Hubei is on the mend | South China Morning Post
According to a notice posted on the website of the Central Political and Legal Affairs Commission, the Communist Party's top body in charge of law and order, Chen presided over a meeting in Beijing on Wednesday to direct law enforcement officials on the country's anti-triad efforts.
Chen is the secretary general of the commission.

The notice did not address him as the deputy chief of a special task force on the anti-coronavirus campaign – a designation given to Chen in mid-February when he was parachuted into Hubei province to lead the battle against the disease.
The notice - 陈一新在全国扫黑办第9次主任会议上强调
Plan issued on re-examination of discharged COVID-19 patients - Gov.cn
The State Council on April 8 issued a trial working plan on visits and re-examination of discharged novel coronavirus (COVID-19) patients for their complete recovery and better aftercare management.

According to the plan, health departments at all levels should make further plans and coordinate quarantine observation and management of patients discharged from hospitals.

Designated hospitals should provide follow-up and re-examination services and health advice to the patients, and community medical institutions should update health conditions of those in home isolation.

In terms of isolation management, the circular required a 14-day quarantine for all discharged patients as soon as they leave hospitals, either at home on their own or at isolation sites with others.
Signs that coronavirus was spreading in Wuhan earlier than thought, study finds | South China Morning Post
Researchers with the Wuhan Centre for Disease Control and Prevention looked at patient samples from October 6 until January 21 to search for undetected cases of Covid-19, the disease caused by the virus...

"Although the weekly sample size was small, it seems that Covid-19 was gradually expanding among the influenza-like illness cases during January," the researchers, led by Liu Manqing, wrote in a paper published in Nature Microbiology on Tuesday.

"Interestingly, the nine patients with Covid-19 came from six different districts of the Wuhan metropolitan and surrounding areas, which provided additional evidence for community transmission in this region."
Science journal Nature issues apology for associating China, Wuhan, COVID-19 - China Daily
These attacks can hurt the feelings of over 700,000 Chinese students studying at universities outside of China, and many may feel hesitant to return in part due to fears of continuing racism, along with future uncertainties over courses and travel restrictions.

"These young people will experience disruption and the loss of new connections and opportunities," it said. "But the loss of students from China and other countries in Asia has wide-ranging and worrying implications for scholarly enterprise, too. It means that universities in the affected countries will become less diverse — something that has not happened for generations."
Stop the coronavirus stigma now - Nature
When the World Health Organization (WHO) announced in February that the disease caused by the new coronavirus would be called COVID‑19, the name was quickly adopted by organizations involved in communicating public-health information. As well as naming the illness, the WHO was implicitly sending a reminder to those who had erroneously been associating the virus with Wuhan and with China in their news coverage— including Nature. That we did so was an error on our part, for which we take responsibility and apologize.
Shanghai, Guangdong to begin reopening school from April 27 - Xinhua
In Shanghai, classes for senior students in middle and high schools will resume on April 27, Lu Jing, director of the Shanghai Municipal Education Commission, told a press briefing.

Universities, colleges and secondary vocational schools can also resume classes for graduating students from April 27, and the specific reopening dates must get prior approval of local education authorities.

All schools in Shanghai should prepare to reopen before May 6, but the time for students to return to school will be released in accordance with the epidemic situation.

Meanwhile, in Guangdong, students in their final year of middle and high schools will return to school on April 27, while students in primary and middle school can resume school life from May 11, said the provincial department of education.
Chinese Doctors at Coronavirus Hub Cast Doubt on Chloroquine as Cure - WSJ $$
Chinese doctors who have for months treated coronavirus patients with chloroquine say there is no clear evidence the anti-malarial drug is effective against the deadly pathogen, raising questions about a remedy President Trump has touted as a potential cure.

One of them, however, saw some promise for Kaletra—an antiretroviral drug for HIV.
Beijing Half Marathon 2020 to be postponed - Xinhua
The Beijing Half Marathon, a core event of the annual Beijing International Running Festival slated for mid April will be postponed due to the COVID-19 outbreak, local organizers announced on Wednesday.
Internet giant Tencent pledges to invest in Wuhan as city emerges from coronavirus lockdown | South China Morning Post
A day before China lifted a months-long lockdown of Wuhan city, the initial epicentre of the coronavirus pandemic, Chinese internet giant Tencent Holdings pledged to invest in digital government, online education and artificial intelligence (AI) in the city, among other fields.
Beijing's "intelligent" metro line able to identify unmasked passengers - People's Daily Online
The carriages in Line 6 are equipped with numerous high-resolution sensing cameras, which will capture passengers' images and transmit them to an intelligent background system for analysis and calculation, which can identify whether passengers are wearing masks, waving for help or fainting, according to Beijing Subway Limited, the city's subway operator
Caixin and other Chinese investigative outlets offer a fraught glimpse behind Beijing's and Xi Jinping's coronavirus propaganda - The Washington Post
in China, international praise can be a burden. This week on Weibo, China's version of Twitter, the cover of Caixin Weekly magazine prompted angry responses from those who saw it as an attack on China. Users accused founder Hu Shuli of smearing the country's reputation...

Those who track Chinese journalism now think the state has clamped down again. "At this point, most of the critical or investigative reporting on this topic has been silenced," said Maria Repnikova, a Georgia State University professor, who predicted such a clampdown in early February...

n a recent podcast discussing their work in Wuhan, Caixin reporter Gao Yu suggested his team had uncovered up to 80 percent of what happened — but they had only been able to publish 40 percent at most.
---
3. The economy
China unveils guideline on improving market-based allocation of production factors - Xinhua
China has issued a guideline on improving the market-based allocation mechanism of production factors in a bid to further facilitate the free and orderly flow of factors and stimulate market vitality.

Efforts will be made to further deepen reform and opening-up and remove institutional barriers that hinder the free flow of factors to lay a solid foundation for high-quality development, according to the document issued by the Communist Party of China (CPC) Central Committee and the State Council.

China will promote market-based allocation of factors of production, including land, labor and capital while accelerating the development of the market of technology and data factors, it said
The guideline - 中共中央 国务院关于构建更加完善的要素市场化配置体制机制的意见_中央有关文件_中国政府网
Among the measures put forth in the guideline are hukou reforms in most cities. See section 4 for more details.
While the World Spends on Coronavirus Bailouts, China Holds Back - The New York Times
Justin Lin Yifu, an influential government adviser, called at a conference last week for China to rekindle economic growth by introducing vouchers nationwide that must be spent quickly or become worthless.

"Consumption vouchers are more effective" than distributing cash, he said. "People may not consume cash when they get it, so it will not be directly converted into demand."..

"Sooner rather than later, there will be a coupon on a large scale," said Zhu Ning, the deputy dean of the Shanghai Advanced Institute of Finance.
East Chinese city offers more e-vouchers to boost consumption - Xinhua
Starting at 10:00 a.m. on Friday, residents in Hangzhou will be able to apply for e-vouchers on Alibaba's online-payment service Alipay. A total of 1.5 million vouchers will be handed out this round. Earlier, the city handed out three rounds of vouchers.

So far, vouchers in various forms have been handed out in seven provinces in China to boost consumption and positive results have been witnessed, said Gao Feng, a spokesperson with China's Ministry of Commerce.
China Chases Foreign Capital to Fend Off Coronavirus Slowdown - WSJ
As the pandemic hits China's economy, Beijing is trying to prevent foreign companies from leaving and keep investment flowing. To do so, Chinese officials have helped foreign enterprises such as AGC and Ford Motor Co. resolve supply-chain bottlenecks and restart production, according to business executives and government officials. Senior government officials have become more accessible in recent weeks, according to foreign executives, contacting foreign business lobbies...

Jörg Wuttke, president of the European Union Chamber of Commerce, said the government has effectively dealt with many individual hurdles that foreign companies faced to resume business, but the question is whether Chinese officials can make more fundamental changes that foreign companies are looking for.
Question: How does FDI increase when foreign executives can not visit the PRC due to the recently implemented visa restrictions? Will overseas headquarters approve large investments without any due diligence outside of their PRC staff?
Japan sets aside ¥243.5 billion to help firms shift production out of China | Bloomberg
Japan has earmarked ¥243.5 billion of its record economic support package to help manufacturers shift production out of China as the coronavirus pandemic disrupts supply chains between the major trading partners
China plans to make it easier for foreign life insurers to buy domestic firms: sources - Reuters
China plans to make it easier for foreign life insurers to make controlling acquisitions and large equity investments in domestic peers, five people with knowledge of the matter said, as the country pushes ahead in opening up its financial sector.

The plan being drafted by the sector regulator is also part of Beijing's efforts to bolster the capital levels of small and mid-sized local players, sources said, amid concerns about the impact of the new coronavirus pandemic on their financial foundations.
China vows to support foreign trade firms as virus hits global economy - Xinhua
The country's imports and exports improved in March, and work and production resumption of foreign trade firms has also been advancing in an orderly manner, said MOC spokesperson Gao Feng at an online press conference, noting that more than 76 percent of key firms in the sector recovered over 70 percent of their production capacity so far.
China's financial stability body led by Liu He steps up meetings amid heightened financial risks | South China Morning Post
The Financial Stability and Development Commission, which Liu leads as top economic adviser to President Xi Jinping, held its 25th and most recent meeting on Tuesday, an official statement said this week. The committee last announced its 14th meeting in early January.

In other words, the commission, which includes China's central bank governor Yi Gang, convened 10 meetings in-between at a frequency of nearly one a week. The commission does not publish its meeting agenda beforehand.
Starbucks Sees 6 Months of Pain, Based on Its China Experience - Bloomberg
The company based its assessment on the tentative recovery in the Chinese market, Starbucks' most important along with the U.S. The coffee chain went through social distancing and mandatory closures in the Asian nation earlier in the year, giving the company an early glimpse at how the situation would play out in the U.S. and elsewhere.
Chinese factories go to extremes to fend off second wave of coronavirus cases - The Washington Post
China's experience suggests that restarting the global economy will be no easy task. Chinese industry is only creaking in motion with heavy overhead costs for infection prevention. Some municipalities have reopened sectors only to shutter them again as infections ticked up.
Beijing Extends Tax Breaks to Spur Post-Virus Economic Recovery
Chinese authorities have extended a range of expiring tax breaks to the end of 2023 to help business recover from the economic impact of the coronavirus.

The extended incentives, announced Thursday on the State Council website, include a value-added tax exemption on the interest income from loans of one million yuan ($142,000) and below issued by financial institutions to small and micro enterprises as well as tax breaks on income from providing insurance business for the agricultural breeding industry.
The tax breaks - 国务院定了!这些已到期的税收优惠政策延长到2023年底_总理_中国政府网
Senior Hubei officials go live on China's TikTok to promote food and culture as virus lockdowns lift | South China Morning Post
Senior officials from Hubei, where the first cases of the novel coronavirus were detected, are taking part in a live-streaming campaign on Douyin, the mainland Chinese version of viral short video app TikTok, as part of a national initiative to help revive economic activity in areas of China that were hard hit by the pandemic.

The Douyin campaign, which called "Mayors Show Hubei to You", kicked off at 3pm on Wednesday with an introduction by Wuhan government official Li Qiang as a 76-day lockdown in Wuhan city lifted.
Expect the first negative GDP print in over 40 years - Capital Economics
The government will publish Q1 GDP figures next week in what will be an unprecedented test of its willingness to acknowledge economic weakness...

In the past, efforts to nudge up official growth have involved massaging the key monthly data first, much of which feeds directly into the GDP calculations. So the fact that NBS have published such weak data recently suggests they have decided to be upfront about the extent of the downturn. Given this, we think GDP may fall 16% y/y in Q1.

A sharp contraction in Q1 GDP would have implications for the ongoing discussions over the 2020 growth target, which is due to be published at the National People's Congress (rumored to be taking pace in the next month or so). Any target that is politically palatable would be unachievable in practice and so it is not out of the question that they opt not to set one at all.
---
4. More mooted hukou reforms
China to ease urban hukou restrictions for migrant workers - Global Times
China announced it would ease restrictions on household registration or hukou, and allow rural residents to apply for urban household status so they can have access to the same public services that permanent urban residents have, according to a guideline released Thursday.

The guideline was issued by the Communist Party of China (CPC) Central Committee and the State Council and aimed at improving the market-based allocation mechanism of production factors to stimulate market vitality...

restrictions on urban household registration, except in megacities, will be relaxed. Migrant workers will be granted hukou based on their habitual residence, the guideline said, which Guan Xinping, an expert on social policy at Nankai University in Tianjin, said would help migrant workers enjoy the same public benefits such as medical insurance and education as local residents.

Detailed regulations for various cities will be released based on their situations, such as how many years should a migrant worker live in a city before they're considered a habitual resident or how much tax they should pay.

Also, on Thursday, a document released by the National Development and Reform Commission said cities with a population under 3 million should remove barriers for rural residents to apply for urban household registration status.

For cities with a population of over 3 million, restrictions should be eased for groups such as migrant workers with stable jobs and college students from rural areas, according to the document.
China to ease urban residency restrictions to boost urbanization - Xinhua
Cities with a resident population of less than 3 million should remove all barriers for rural residents to apply for urban household registration status, or hukou, according to the document released by the National Development and Reform Commission.

For bigger cities, those with a resident population of more than 3 million, restrictions should be loosened for certain groups of people such as migrant workers with stable jobs in cities and college students from rural areas, according to the document.

The document also directed local governments to promote basic public services, such as healthcare, education and housing, for people already living in cities without an urban hukou and their family members.

Under a national plan for a new type of urbanization, China has set a goal to help 100 million rural residents and people living in cities without an urban hukou settle down in cities and towns from 2014 to 2020.
---
5. Foreign work
Foreign Ministry Spokesperson Zhao Lijian's Regular Press Conference on April 9, 2020
China Review News: Could you tell us to which countries has China sent medical teams so far? What is consideration behind the selection of these countries? Some said China is trying to export the "Chinese model" for governance through such means. Do you have any comment?

Zhao Lijian: So far, China has sent 12 teams of medical experts to 10 countries, namely Italy, Serbia, Cambodia, Pakistan, Iran, Iraq, Laos, Venezuela, the Philippines and Myanmar, to help them combat COVID-19. The Chinese experts shared their experience with local medical workers, helped them improve their ability in epidemic prevention, containment, diagnosis and treatment, and boosted their confidence in jointly overcoming the pandemic. Their efforts have been well recognized by the governments and people of these countries.

China is making such efforts to reciprocate the goodwill we received earlier during the pandemic, to act on international humanitarianism and to implement the vision of a community with a shared future for mankind. We will never stand aloof and shun away from our friends when they are in trouble, and we will never pick and choose nor attach any string when we offer a helping hand. By working with the rest of the international community in this global war against the epidemic, China's goal is nothing but making concerted efforts and giving mutual assistance to tide over difficulties together. Our commitment to this goal is firm as always.
Foreign party leaders praise CPC's role in global anti-pandemic effort - Xinhua
Dozens of foreign political party leaders have highly appraised the role of the Communist Party of China (CPC) as a responsible major political party in the global fight against COVID-19.

The CPC has taken decisive and strong measures to contain the spread of the outbreak, upheld the vision of a community with a shared future for mankind, shared with the world its experience of preventing and controlling COVID-19 and fully supported the global fight against the contagious disease, demonstrating how much it has shouldered as a responsible major political party, they said in messages addressed to the International Department of the CPC Central Committee recently.
As Countries Vie for Coronavirus Supplies, Germany Cuts Deal With China - WSJ $$
In a phone call last weekend, Chancellor Angela Merkel made the arrangement with Chinese President Xi Jinping, officials said Wednesday, paving the way for her government to buy what Germany officials say are high-quality gear from Chinese state-controlled manufacturers and other companies with ties to Beijing.

Under the arrangement, which German officials described as an airlift, Germany's flagship carrier Lufthansa AG will deliver the goods from China, supported if necessary by German air force cargo aircraft, a government spokesman said. A first shipment of over eight million face masks arrived in Munich on Tuesday. By the end of the week, over 40 million masks are slated to arrive in Germany, with deliveries expected daily along with other needed gear. Officials didn't disclose a price.
China's biotech firm BGI to open two testing labs in Serbia to help fight pandemic - Xinhua |
The two "most modern, new" labs -- one in Belgrade and the other in the southern city of Nis -- will add a combined daily testing capacity of 3,000 to Serbia, said Prime Minister Ana Brnabic at the signing ceremony.

The additional testing capacity is more than triple Serbia's current capability, according to a press release by the Serbian government.
Trump's 'Friend' Jack Ma Helps Repair China's Image After Virus - Bloomberg
China's richest person is now playing a prominent role in philanthropic efforts that are effectively helping President Xi Jinping improve the country's image overseas after Covid-19 spread around the world, unleashing a devastating human and economic toll. That's a stark turn from just 18 months earlier, when Ma had to publicly dispute speculation that the government had prompted him to step down from the e-commerce giant he founded...

Ma has now donated at least 18 million masks, testing kits and other supplies to more than 100 countries worldwide, from Africa and Europe to the U.S. and Russia. The donations have helped build goodwill for China's government, whose official offers of assistance have been met with more suspicion.
Chinese ventilator makers desperate for parts as global demand for machines hits 1 million | South China Morning Post
While demand for ventilators and other medical equipment has surged during the coronavirus pandemic, Chinese producers are experiencing shortages of component and running into red tape caused by different quality standards around the world.

China's Foreign Minister Wang Yi asked Switzerland to "significantly step up supplies" in a phone call with his Swiss counterpart Ignazio Cassis, Beijing said on Wednesday.
Kenya coronavirus: The factory that transformed into a surgical mask assembly line overnight - The Washington Post
as the coronavirus spreads more widely on the continent, African governments are coming up against stiff competition from heavily industrialized economies in bids for masks and other gear. Some are relying almost entirely on donations made by Chinese billionaire Jack Ma, who has shipped 6 million masks to Africa, in addition to huge numbers of gloves, swabs, protective suits and even 500 ventilators. Kenya alone says it needs 15 million masks.
Brazil turns to local industry to build ventilators as China orders fall through - Reuters
An attempt to buy 15,000 ventilators in China failed and Brazil was making a new bid, he said, but the outcome is uncertain in the intense competition for medical supplies in the global pandemic.

Last week, Mandetta referred to being outbid for Chinese supplies and on Tuesday he noted "difficulties" in guaranteeing purchases.
中国驻外使领馆加强领事保护工作  海外华侨华人积极行动抗击疫情 --中国统一战线新闻网--人民网
People's Daily praises overseas Chinese for their work fighting the epidemic

美国犹他州盐湖城华助中心积极开展防疫工作,向中国侨胞推荐咨询平台,供他们在出现疑似症状时咨询。同时,华助中心还同当地中国商品超市保持密切沟通,向华侨华人及时通报口罩到货信息等。华助中心有关负责人表示,基于中国国内抗击疫情经验,犹他州侨胞对新冠肺炎疫情已经有了较全面的了解,该中心将积极推进相关防控工作。
---
6. US-China
China ups 2019/20 corn import forecast on U.S. trade deal prospects - Reuters
China's corn imports in 2019/20 were seen at 4 million tonnes, up 1 million from the forecast in the previous month, after Beijing exempted extra tariffs on a list of U.S. products, including corn and sorghum in March, the country's agriculture ministry said.

The price difference between domestic corn and imports might expand further following the trade move, promoting more U.S. shipments, the Ministry of Agriculture and Rural Affairs said in its monthly crop report.
Full immediate expensing would lure U.S. firms back from China: Trump adviser Kudlow - Reuters
"As far as policies to get the companies home, a lot of things we can do," Kudlow told Fox Business News. "I would say 100 percent immediate expensing across the board. Plant, equipment, intellectual property structures, renovations. In other words, if we had 100 percent immediate expensing we would literary pay the moving costs of American companies from China back to the U.S."
'We could have contained this': GOP hawks want to punish China for coronavirus - Yahoo
During a recent Yahoo Finance interview, one of the top Republicans in Washington had blunt words for China's role in the coronavirus crisis.

"Had China been honest and open with us, 95% of what is happening in the world today would not be happening," said House Minority Leader Kevin McCarthy. He added, "We could have contained this inside China itself."

Many of his colleagues agree and are proposing forceful measures to strike back at China in the months ahead for its perceived misdeeds related to coronavirus, which originated in Wuhan, China. Republican Senator Josh Hawley of Missouri wants Beijing to literally "pay back all nations impacted because China lied about the spread of the virus." Other proposed ideas include having China forgive U.S. debt and a bill to sanction foreign officials who give false information.
Slanders, accusations will not drive viruses away: Chinese FM spokesperson - Xinhua
The remarks came after U.S. Secretary of State Mike Pompeo on Wednesday said in an interview that the novel coronavirus began in China's Wuhan.

"China was the first country to report the outbreak of COVID-19 to the World Health Organization (WHO), but it does not mean that COVID-19 originated from Wuhan," spokesperson Zhao Lijian told a press briefing, adding that pandemics can break out first in any region, country or city in the world, but where they originate is a serious scientific question that should be left to scientists and medical experts...

Stressing "stigmatizing China is unpopular," Zhao said under the leadership of the Communist Party of China, great achievements have been made in China's fight against the epidemic. "We hope the American people can also overcome the epidemic as soon as possible and resist the blinkered approach of individual politicians who politicize the epidemic and stigmatize China to shift the blame."
社评:美国拖累了抗疫,也黯淡了世界前景 - Global Times editorial - The United States is a drag on the fight against the epidemic, and it has dimmed the world's prospects
Can American democracy rein in the runaway rise of populist politics? We don't know. It may be necessary for the Chinese, while maintaining moderation and restraint, to strengthen bottom-line thinking, accelerate the full recovery of the country's critical capabilities and further emergency building, and prepare for the worst.

美国的民主制度能够控制住民粹主义政治脱缰野马般的发作吗?我们不知道。对中国人来说,在保持稳健和克制的同时,强化底线思维,加速对国家关键能力的全面恢复和进一步的紧急构建,做好最坏的准备,恐怕是十分必要的。
U.S. Allows Google Internet Project to Advance Only if Hong Kong Is Cut Out - WSJ
"There is a significant risk that the grant of a direct cable connection between the United States and Hong Kong would seriously jeopardize the national-security and law-enforcement interests of the United States," the U.S. Department of Justice said in its Wednesday decision, which was backed by the departments of Homeland Security and Defense...

The decision threatens to end Hong Kong's dominance as a top destination for U.S. internet cables and puts at risk several ongoing projects, including a Facebook Inc. -backed fiber-optic line linking Los Angeles to Hong Kong and a Google-backed project linking Hong Kong to the U.S. territory of Guam.
Executive Branch Agencies Recommend the FCC Revoke and Terminate China Telecom's Authorizations to Provide International Telecommunications Services in the United States | OPA | Department of Justice
In its recommendation, the Executive Branch agencies identified substantial and unacceptable national security and law enforcement risks associated with China Telecom's operations, which render the FCC authorizations inconsistent with the public interest. More specifically the recommendation was based on:

the evolving national security environment since 2007 and increased knowledge of the PRC's role in malicious cyber activity targeting the United States;

concerns that China Telecom is vulnerable to exploitation, influence, and control by the PRC government;

inaccurate statements by China Telecom to U.S. government authorities about where China Telecom stored its U.S. records, raising questions about who has access to those records;

inaccurate public representations by China Telecom concerning its cybersecurity practices, which raise questions about China Telecom's compliance with federal and state cybersecurity and privacy laws; and

the nature of China Telecom's U.S. operations, which provide opportunities for PRC state-actors to engage in malicious cyber activity enabling economic espionage and disruption and misrouting of U.S. communications.
POSTPONED: A "China Model?" Beijing's Promotion of Alternative Global Norms and Standards | U.S.- CHINA | ECONOMIC and SECURITY REVIEW COMMISSION- Prepared testimony now all online
Tom Cotton says WHO leader has 'reputation for corruption': He is in China's pocket | Fox News
"He was a cabinet minister in Ethiopia when China was investing deeply there and bribing cabinet officials. He has a well-known and, frankly, well-deserved reputation for corruption that's gone from Ethiopia [to] now the WHO," Cotton remarked.

"That's why the president is right that we need to condition future funding of the WHO on reforms going forward, transparency about the past, on the replacement of the leadership at the WHO, and the admission of Taiwan, at least as an observer to the WHO," he stated further. "If we can't do that, then we're going to have to establish our own organization and invite members of the civilized world to join us using American standards of transparency and accountability."
---
7. WHO Director-General Tedros accuses Taiwan of racist attacks
World Health Organization COVID-19 Briefing April 8: "Please Don't Politicize This Virus" - Rev
But since I don't have any inferiority complex when I am personally affected or attacked by racial slurs, I don't care because I am a very proud black person or Negro. I don't care being called even Negro. I am. That's what came from some quarters and if you want me to be specific, three months ago this attack came from Taiwan. We need to be honest. I will be straight today, from Taiwan and Taiwan the foreign Ministry they know the campaign they didn't dissociate themselves. They even started criticizing me in the middle of all that insult and slur but I didn't care. Three months. I say it today because it's enough but still they can continue. I don't care because what I care is when humanity is insulted, when we don't care, when we have more than 60,000 body bags. I care when the crosses are aligned and when black communities insulted as community, so it's not personal.
Taiwan Denies Accusations of Racism from WHO Head
Taiwan's foreign ministry on Thursday denied accusations by World Health Organization director-general Tedros Adhanom Ghebreyesus that the country had engaged in a "racist" smear campaign against him.

"Without having checked the facts, Tedros's unprovoked and untrue accusations not only differ from reality, they have also seriously harmed our government and our people," the ministry said in a statement. Tedros should "immediately correct his unfounded allegations, immediately clarify, and apologize to our country," the statement continued.
Taiwan president Tsai Ing-wen on Facebook:
I strongly protest the accusations today that Taiwan is instigating racist attacks in the international community. Taiwan has always opposed all forms of discrimination. For years, we have been excluded from international organizations, and we know better than anyone else what it feels like to be discriminated against and isolated.

I want to take this opportunity to invite Director-General Tedros to visit Taiwan and experience for himself how committed the Taiwanese people are to engaging with and contributing to the world, even in the face of discrimination and isolation...

Taiwan is dedicated to the values of freedom, democracy, diversity, and tolerance. We do not condone the use of racist remarks to attack those with different opinions. If Director-General Tedros could withstand pressure from China and come to Taiwan to see Taiwan's efforts to fight COVID-19 for himself, he would be able to see that the Taiwanese people are the true victims of unfair treatment. I believe that the WHO will only truly be complete if Taiwan is included.
This comes as the US continues to praise Taiwan for its response:
Chinese mainland condemns DPP's "malicious" verbal attacks on WHO - Xinhua
A Chinese mainland spokesperson Thursday strongly condemned the Democratic Progressive Party (DPP) authority in Taiwan for its "malicious" verbal attacks on the World Health Organization (WHO) and its director-general.

Zhu Fenglian, a spokesperson for the Taiwan Affairs Office of the State Council, also slammed the DPP for conniving in the wanton spread of racist remarks by the internet mob from its camp.

Zhu said the DPP took whatever means to "bank on the epidemic to seek independence."
70 percent of fake COVID-19 news from China: Investigation Bureau - Focus Taiwan
Taiwan has detected a growing number of cases of disinformation related to the COVID-19 pandemic since late February, of which more than 70 percent originated from China, according to a recent Ministry of Justice Investigation Bureau (MJIB) briefing.

This rise in disinformation was likely sparked by Chinese netizens who were displeased by Taiwanese criticism of how China had managed the outbreak, MJIB official Chang Yu-jen (張尤仁) said at a briefing in the second half of March.

Of the 271 fake news cases the MJIB was investigating, 196 originated from China, and 35 suspects have been handed over to prosecutors, according to Chang.
Beijing bars students from starting courses in Taiwan amid coronavirus fallout | South China Morning Post
Beijing will not allow university students from mainland China to start studying in Taiwan for the rest of the year, following Taipei's temporary ban on students returning to the island amid the coronavirus pandemic.

"In view of the novel coronavirus outbreak and current relationship between the two sides of the Taiwan Strait, we have decided to suspend the operation regarding [permission] for mainland graduates of various academic levels to study in Taiwan in 2020," the mainland's Ministry of Education said.
---
8. Dogs for companionship not for eating
This is actually a draft, not yet a done deal - China now classifies dogs as pets, not livestock — Quartz
In a newly published list of animals categorized as livestock in China, the country's agriculture ministry made a surprising announcement tucked away at the bottom of the policy document: dogs are no longer to be treated as mere livestock, but as loyal companions.

"Alongside the development of human civilization and the public's care toward protecting animals, dogs have now evolved from being traditional livestock to companion animals," the notice dated April 8 read (link in Chinese), adding that dogs aren't typically regarded as livestock worldwide.

The official announcement follows on the heels of February's nationwide ban on the trade and consumption of wildlife in China.
The draft and an excerpt of the key language - 新版《国家畜禽遗传资源目录》征求意见,这些动物可食用
对于狗类,农业农村部作了专门说明,随着人类文明进步和公众对动物保护的关注及偏爱,狗已从传统家畜"特化"为伴侣动物,国际上普遍不作为畜禽,我国也不宜列入畜禽管理。
China mulls excluding dogs from livestock list, ministry says - Global Times
Although the ministry told media that the draft has nothing to do with consumption of dog meat, many analysts and netizens still take it as a major step toward putting an end to dog consumption in China.

Guo Peng, an expert from Shandong University, hailed the move, saying the draft may bring an end to the interest chains of dog markets, as the dog meat industry is largely based on the illegal trade of dogs.

But the draft has triggered opposition from dog-related business owners in China, especially in Guangxi Zhuang Autonomous Region, where thousands of people make a living from it.
Sinocism office manager Tashi approves.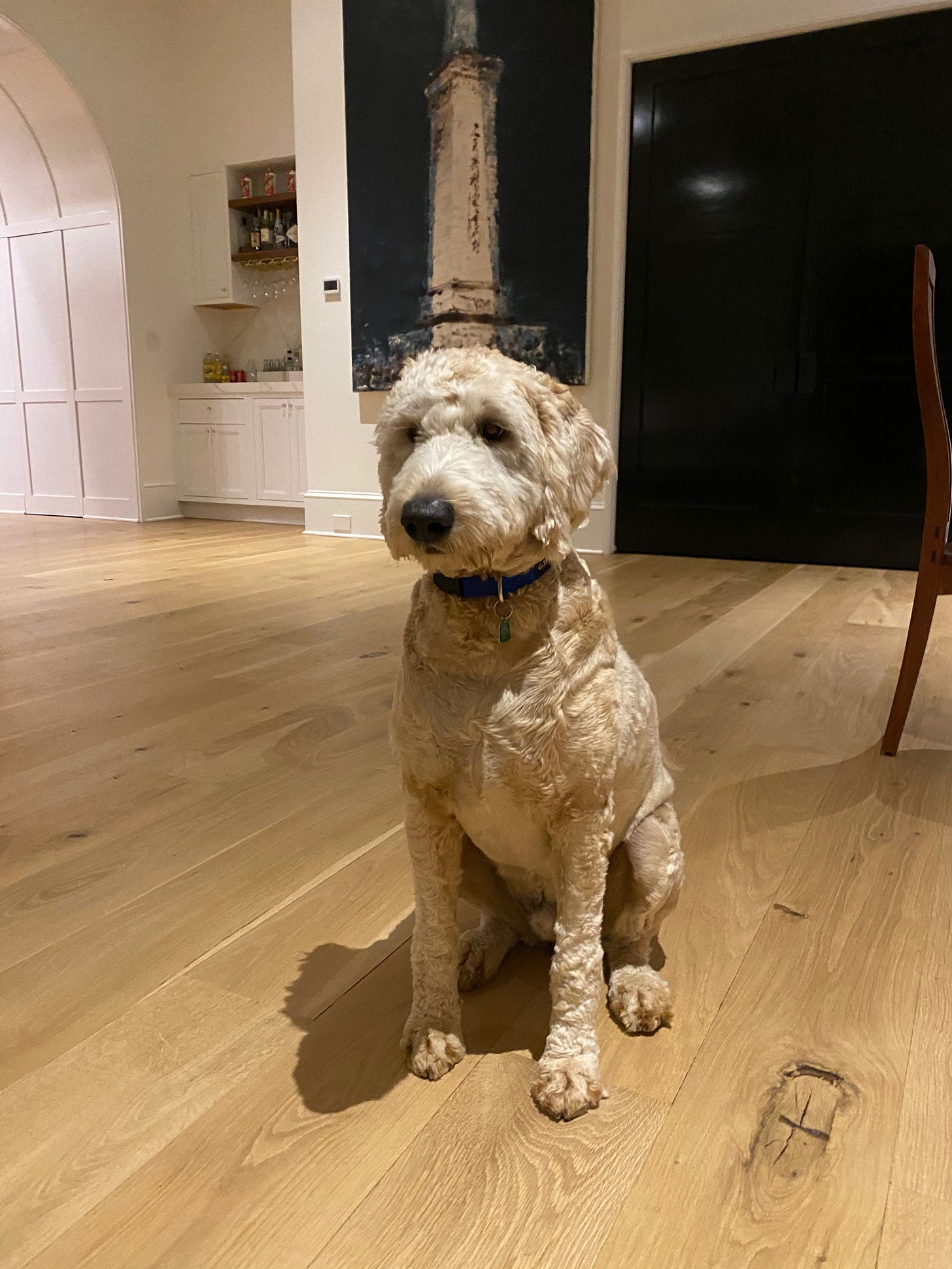 ---
Business, Economy and Trade
财经:"中概股之王"瑞信折戟瑞幸,中国布局会受阻吗?Caijing magazine reported that Credit Suisse is deeply involved with Luckin's IPO and had been supporting the company since the muddy water report. But now it is facing huge loss due to the fraud scandal. The article said daughter of Luckin's CEO is working at Credit Suisse.  
新京报:踏准两大风口,疫情期间二手奢侈品交易逆势生长 Beijing News reported that the online sales of second-hand luxury products like the Hermes and Prada handbags are soaring over the past two months probably because more people want to turn them into cash as the economy slows.   
China discovers 100 million ton oilfield in northwestern Xinjiang - Global Times China has discovered an oilfield in the Tarim Basin, Northwest China's Xinjiang Uygur Autonomous Region which is estimated to contain more than 100 million tons of crude oil.
Finance Ministry to Review Low-Cost Epidemic Loan Recipients - Caixin The Ministry of Finance has ordered local finance authorities to review companies in their jurisdictions that have received the loans, according to a Wednesday statement (link in Chinese). The move follows a February initiative by China's central bank to offer 300 billion yuan ($42.5 billion) of funding to banks for cheap loans to companies that make, transport or sell medical supplies and daily necessities needed in the outbreak.
Industry association: Tesla's China sales hit record high in March - CNBC Tesla sold 10,160 vehicles in China in March, its highest ever monthly sales in the world's largest auto market, the China Passenger Car Association (CPCA) said on Thursday.
Michael Jordan wins partial victory over trademark in China - Inkstone China's top judicial body, the Supreme People's Court, on March 4 found Qiaodan Sports, a company based in China's southern Fujian province, had illegally used Jordan's name in Chinese characters, according to the verdict. However, the court also ruled that the dribbling silhouette used as the Chinese company's logo did not violate Jordan's portraiture rights, meaning Qiaodan Sports could continue to use the image.
China Evergrande struggles to convince investors with debt-cut plan - Nikkei Asian Review Almost a quarter of the company's borrowings are non-yuan denominated, the highest level in at least five years just as borrowing costs are surging, because investors demand higher interest rates for taking on the risk. Evergrande raised $6 billion this year at rates as high as 12%, compared with well under 10% previously. Its average borrowing cost has risen to 9% from 7.8% four years ago.
China Developers Were in Weakened Position Even Before Virus Hit - Bloomberg A Bloomberg analysis of 10 large real estate firms' full-year earnings showed margins declined and liquidity buffers weakened in the 12 months ended Dec. 31. Now, property companies are facing more turbulence with apartment showrooms still shuttered amid the pandemic and buyers unwilling to make home purchases. Market watchers say some developers will have to offer deep discounts to meet sales targets, which is likely to further erode margins. At the same time, many companies have big debt loads they need to service.
Politics and Law
Muslims Held in China's Detention Camps Speak Out | China Undercover | FRONTLINE | PBS | Official Site Rahima is one of two former detainees who share their stories in China Undercover, a new FRONTLINE documentary that investigates the Chinese Communist regime's mass imprisonment and surveillance of Uyghurs and other Muslims.
Foreign and Defense Affairs
Live-fire drills by stealth missile boats enhance China's coastal combat capability - Global Times Type 022 stealth missile boats affiliated with the Chinese People's Liberation Army (PLA) Eastern Theater Command Navy recently held live-fire combat-oriented drills that featured guns being fired, shooting of jamming rounds and the release of smoke, showing what analysts said the ships' new support role in coastal combat.
Japan Intercepted Chinese Military Aircraft 675 Times in Fiscal Year 2019 – The Diplomat This marks a 6 percent increase compared with the same period in fiscal year 2018.
China suffers its second launch failure in less than a month | Ars Technica The Long March 3B rocket is one of China's oldest active and most reliable boosters, with more than five dozen successful launches. On Thursday, however, the rocket failed when it attempted to launch an Indonesian telecommunications satellite, Nusantara Dua, from the Xichang Satellite Launch Center.
Research papers point to PLAN's next-generation submarine technologies | Jane's 360 The first paper relates to the "optimisation of submarine vertical missile launchers" and the second to the "analysis of radiated noise of a no-shaft pumpjet". If these papers reflect technology to be incorporated into the third generation of Chinese nuclear-powered submarines it would indicate a much greater advance than was achieved in progressing from the first-generation submarines to the second, namely the Type 093 (Shang)-class nuclear-powered attack submarines (SSNs) and the Type 094 (Jin)-class nuclear-powered ballistic missile-carrying submarines (SSBNs).
How did Huawei fall foul of the US government and find itself at the epicentre of a new tech war? | South China Morning Post This is the first in an eight-part series looking at how Huawei has found itself at the epicentre of the US-China tech war...Four years after Huawei set up shop in the US, a RAND report tied Chinese telecommunications companies like Huawei and ZTE directly to Beijing
Insurgency: Army Takes Delivery of Armoured Tanks, Artillery Trucks - THISDAYLIVE To boost its fight against Boko Haram Terrorists (BHTs) and other criminal elements across the country, the Nigerian Army (NA) has taken delivery of high grade armoured tanks and artillery trucks purchased by the federal government. The armaments which were built to specification, were ordered from China after that country's state-owned China Ordnance Industries Group Corporation Limited (Norinco) won the federal government's bid for the acquisition of military hardwares last year.
Hong Kong and Macao
HK anti-mask ruled as 'constitutional' reveals practical judicial thinking: experts - Global Times A Hong Kong appeals court on Thursday overturned part of an earlier ruling that found the Hong Kong Special Administrative Region (HKSAR) government's ban on wearing masks at unauthorized protests "unconstitutional," declaring the measure imposed during the turmoil last year valid, with observers noting that this is a "demonstration of justice" and will help the HKSAR government quell the turmoil eventually.
Hong Kong court rules anti-mask law partially unconstitutional - Nikkei Asian Review A Hong Kong court on Thursday ruled that a controversial anti-mask law is partially unconstitutional, implying that the use of face coverings would be allowed in legal public demonstrations but would remain banned in unauthorized assemblies, while police no longer have the authority to physically remove masks from violators. The ruling by the Court of Appeal also confirmed that the Hong Kong government has the power to invoke the colonial-era Emergency Regulations Ordinance "on any occasion of public danger," overturning part of an earlier High Court ruling that the law would give the chief executive too much power to make regulations.
Tech and Media
Simon Cowell's 'The Greatest Dancer' To Be Adapted in China – Variety Simon Cowell's Syco Entertainment, Fremantle and Chinese conglomerate Shanghai Media Group have teamed up to produce "The Magnificent Dancer," a talent show for China.
Nintendo Switch, Accessory Prices Soar as Animal Crossing Hype Sweeps China- PingWest The game, as well as Ring Fit Adventure, a fitness game on the same platform, gained massive popularity in China and are causing parallel imported console and accessory prices to soar, leading to a shortage of inventory.
In Depth: China's Remote Office Platforms See Boom During Outbreak - Caixin "The virus outbreak has fast forwarded the development of the remote working (market) by five years," said Qian Min, who is in charge of Tencent's office products, including Tencent Meeting, the tech giant's video conferencing application. In separate interviews with Caixin, sources involved with Tencent Meeting competitors — DingTalk, Wechat Work, and Feishu — agreed with that assessment...According data dealer Aurora, DingTalk's number of daily active users (DAU) had surpassed 200 million by mid-March, up from less than 100 million in early February.Tencent Meeting's DAU grew from less than 2 million to over 10 million during the same period, and Wechat Work's rose from nearly 10 million previously to 15 million at the beginning of March. Feishu and WeLink are still comparatively small players with DAUs of less than a million, though they are also growing quickly.
Sony invests $400M in Chinese entertainment platform Bilibili | TechCrunch 10-year old Bilibili started as an animation site, but has expanded to other categories including e-sports, user-generated music videos, documentaries, and games. The service, which has amassed over 130 million users, has attracted several big investors over the years, including Chinese giants Tencent and Alibaba.
Our commitment to COVID-19 relief efforts - Newsroom | TikTok We're pledging $250M to support front line medical workers, educators, and local communities deeply affected by the global crisis. Further commitments include $25M in ads to help trusted organizations deliver crucial public health information and $100M in ad credits as businesses look to rebuild
财新:优爱腾等11家视音频平台被约谈, 正着手整改自动续费等9大问题 The state-run Zhejiang consumer association gave warning to 11 internet companies, including Tencent, Bilibili and Iqiyi, over nine problems that it said violating consumer interests. The problems include subscription automatic renewal, pricing of the subscription, and illegal advertising.
Society, Arts, Sports, Culture and History
38岁韩寒变成这样了,一张腹肌照火上热搜!手里的奶茶不香了…… photos of a very fit Han Han go viral
Chinese workers in the US are losing their visas. But flying home is too expensive - CNN When H1-B visa holders like Tang lose their jobs they have 60 days to file for a change of status — such as becoming a tourist or student — or find a new employer willing to sponsor their work visa...She had resigned herself to going back to China — only to find out that she can't. There are no seats available on any direct flights in April, and Tang is worried that cobbling together a multi-stop trip could put her at risk of catching the virus.