Hong Kong; United Front; HSBC's troubles; Eight Parliament Alliance; Disinformation
Today is the one year anniversary of the massive demonstrations in Hong Kong that kicked off the months of protests and chaos and resulted in the impending National Security Law to be imposed from Beijing. There were protests today but the size was a tiny fraction of the crowds a year ago. 
After the National Security Law was introduced at the National People's Congress last month there was some expectation that the Standing Committee of the NPC would approve it at its June meeting, but the agenda announced today for the June 18-20 meeting does not list the law. I am not sure what that means for its timing, or whether it is possible that the full agenda may differ from what has been announced. 
Alex Joske of the Australian Strategic Policy Institute has written a deep report on "foreign interference and the Chinese Communist Party's united front system". Joske previously wrote the report "Picking flowers, making honey" about the PLA's collaboration with foreign universities, and that report has had an impact in some governments, including here in the US with the recent restrictions on visa for some PLA-connected researchers. I expect this work on the United Front to have a similar impact in forcing broader discussion of and actions on some of the related issues.
The United Front is flailing in some places though, with the UK as the latest country that looks to be adopting a more contentious policy towards the PRC. Xi and his New Era and wolf warriors have not made the work of the united front cadres and proxies any easier.
Today's Essential Eight:
Hong Kong

United front

UK-China

HSBC's groveling to Beijing is just beginning

Eight Parliament Alliance

Disinformation

The Epidemic

Crooked Luckin chairman's luck runs out in China
Thanks for reading.
---
The Essential Eight
1. Hong Kong
One Year On, Hong Kong Protesters Defy Crackdown to Keep Movement Alive - WSJ $$
Marching through roads flanked by dozens of riot police, several thousand people gathered at its peak, wearing masks, holding umbrellas and phones with flashlights shining. The crowds quickly thinned out as police arrived, using pepper spray, making arrests and cordoning off roads in scenes that evoked last year's seven months of unrest by an opposition movement that authorities are seeking to crush.
栗战书主持召开十三届全国人大常委会第五十九次委员长会议_CCTV
HK national security law not on the agenda for the june 18-20 npc standing committee meeting

会议决定,十三届全国人大常委会第十九次会议6月18日至20日在北京举行

会议建议,常委会第十九次会议审议公职人员政务处分法草案、档案法修订草案、人民武装警察法修订草案;审议全国人大农业与农村委员会关于提请审议乡村振兴促进法草案的议案;审议国务院、中央军委关于提请审议退役军人保障法草案的议案;审议国务院关于提请审议加入《武器贸易条约》的议案;审议国务院关于2019年中央决算的报告,审查和批准2019年中央决算;审议国务院关于2019年度中央预算执行和其他财政收支的审计工作报告;审议有关任免案等。
Legco storming charges upgraded to rioting - RTHK
Four people being prosecuted over the storming of Legco by protesters on July 1 last year say they have been informed that their charges of illegally entering the chamber have now been upgraded to the more serious offence of rioting.

The four are actor Gregory Wong, localist Ventus Lau, former Hong Kong University student leader Althea Suen and Brian Leung, a protester who removed his mask while reading out a statement in the Legco chamber on the night in question.
香港的经济金融:只会受益于中美对立,但与脱中派议程与利益并无关系——聊聊中美对立将香港经济与金融的影响
Chairman Rabbit gives his take on how US sanctions over the Hong Kong National Security Law, says the HK finance sector will benefit from US-China tensions as more PRC firms flock to HK capital markets rather than US ones
Goal of massive Cathay bailout is to protect Hong Kong's role as global aviation hub and ensure city's economic future, finance chief says | South China Morning Post
Government will provide a lifeline of HK$27.3 billion, representing 1.5 times the company's market capitalisation, as part of a HK$39 billion rescue
'Unfree Speech' and 'City on Fire' — Hong Kong on the brink | Financial Times $$
Two new books by pro-democracy advocates help us understand those 2019 protests and the increasingly hardline response they sparked from an anxious and angry Chinese leadership. Unfree Speech by Joshua Wong, the youthful face of Hong Kong's democracy movement, is a rallying cry for grassroots democracy movements around the world. Antony Dapiran's City on Fire combines relentless on-the-ground reporting with a deep understanding of the city's political, economic and social undercurrents.
HK riot leaders soften tone on Basic Law after natl security legislation decision - Global Times
It seems that one of Hong Kong riots' mastermind Martin Lee Chu-ming, dubbed as "modern-day traitor" has made a U-turn in his attitude to Article 23 of Hong Kong's Basic Law and tried to distance himself from Hong Kong secessionists, after China's top legislature approved the decision to make the national security law for Hong Kong...

Analysts believed this sudden change of tone showed that the national security legislation for Hong Kong is very reasonable and necessary, and has a deterrent effect on opposition forces in Hong Kong. But as an opportunist, Lee's recent claims do not prove he has changed completely, nor that other pan-democratic group members will follow suit or back his view.

Lee, a member of the "Gang of Four" along with Anson Chan Fang On-sang, Jimmy Lai Chee-ying and Albert Ho Chun-yan, who have been criticized for using freedom and democracy as a front to split Hong Kong, brushed off claims that pan-democratic groups should take responsibility for the failure to legislate Article 23 in a recent interview with Hong Kong media, saying the responsibility lays with the pro-establishment camp and the Hong Kong government.
Pay freeze for major gov't officials, more jobs for graduates: HKSAR chief executive - Xinhua
The remuneration for the chief executive and politically-appointed officials of the HKSAR government, which is adjusted annually in accordance with the change in consumer price index, will remain unchanged in the coming year, and the pay rise for members of the HKSAR Executive Council will also be frozen, Lam said at a media session before the Executive Council meeting on Tuesday morning.

To help with the employment of students scheduled to graduate from universities, colleges and high schools this and next year, the HKSAR government will offer 5,000 more summer internships for them, and has cooperated with private companies to create 30,000 time-limited jobs, according to Lam.
观察者网:港区人大代表叶国谦建议:"国安法官"要经全国人大常委会同意
In an interview on Monday, Ip Kwok-him, a member of HK's executive council said he has suggested to Beijing that the judges for national security cases in city must be approved and appointed by the Naitnal People's Congress in Beijing.
---
2. United front
The party speaks for you | Australian Strategic Policy Institute | ASPI - Alex Joske
The united front system's reach beyond the borders of the People's Republic of China (PRC)—such as into foreign political parties, diaspora communities and multinational corporations—is an exportation of the CCP's political system.3 This undermines social cohesion, exacerbates racial tension, influences politics, harms media integrity, facilitates espionage, and increases unsupervised technology transfer.

General Secretary Xi Jinping's reinvigoration of this system underlines the need for stronger responses to CCP influence and technology-transfer operations around the world. However, governments are still struggling to manage it effectively and there is little publicly available analysis of the united front system. This lack of information can cause Western observers to underestimate the significance of the united front system and to reduce its methods into familiar categories...

Law enforcement, while critically important, shouldn't be all or even most of the solution. Foreign interference often takes place in a grey area that's difficult to address through law enforcement actions. Strengthening civil society and media must be a fundamental part of protecting against interference. Policymakers should make measures to raise the transparency of foreign influence a key part of the response.
China's espionage, tech-theft 'has global reach' - The Australian
The landmark study comes amid growing concerns over CCP influence in Australia, including in Victoria where Premier Daniel Andrews, who joined Mr Xi's Belt and Road Initiative, has advisers with United Front links.

It warns that the status and ­relationships built through the united front system are used to "facilitate intelligence activity" and "political warfare".

China's civilian intelligence agency, the Ministry of State Sec­urity, is involved in united front work, while the People's Liberation Army's political work department is "closely aligned" to the system.
China Steps Up Moves to Influence Diaspora Communities - WSJ $$
In recent years it has turned to increasing its control over Chinese- language media abroad, funding research at prominent think tanks and using China's popular WeChat messaging platform and other social media to censor, surveil and shape dialogue on policy issues, it said...

Since much of the United Front efforts are aimed at Chinese living outside China, governments need to take measures to better support those communities, the report said. Governments should support independent Chinese-language media and explore legislation to root out censorship and surveillance on WeChat, it said.
China's foreign interference likely 'widespread' in Canada, says author of new report | The Star
A comprehensive new report has mapped out the structures, methods and effects of what it calls China's global foreign interference system.

And the report's author tells the Star he believes such activities are "widespread" in Canada, with clues often out in the open.
---
3. UK-China
Beijing fires warning shot as Britain reconsiders China ties | South China Morning Post 
Prime Minister Boris Johnson's tougher stance reflects increasing cross-party scepticism, while Chinese diplomats have not contradicted media reports that Beijing would retaliate if Chinese business activities are limited...

Foreign Minister Wang Yi told his British counterpart Dominic Raab that Britain should be "extremely cautious" about Hong Kong and not meddle in the city's affairs, the foreign ministry in Beijing said on Tuesday...

Iain Duncan Smith, a former Conservative Party leader, said: "We shouldn't give way to threats like this. The moment a country starts threatening you, it's a country that you therefore shouldn't be doing business with."

Duncan Smith, the co-chair of the recently launched Inter-Parliamentary Alliance on China – an international grouping calling for a "tougher stance" towards Beijing – also said he was not worried about China's reported threat to pull out of nuclear projects in Britain.
Boris Johnson told to give legally-binding Huawei 5G exit date or face Commons defeat 
Boris Johnson must provide a legally-binding date to strip Huawei from Britain's 5G network or face a Commons defeat, senior Tory MPs have warned.

Conservatives are pressing for a concrete pledge by the Government within the next two months, while crucial legislation is expected to go through Parliament.

Writing in The Telegraph, Sir Iain Duncan Smith and Bob Seely said: "Parliament is feeling increasingly restless about the UK's dependency on China. More and more legislators are recognising that how we handle this issue hugely affects our constituents."
Back 'prosperity and stability' in Hong Kong, Liu tells UK business - CGTN 
Speaking to British business leaders, Liu Xiaoming stressed that the national security law set to be introduced in the city was purely an internal matter for China and said it will increase the rights and freedoms of people living there...

"Some UK politicians still cling to the Cold War and colonial mentality, and refuse to accept the fact that Hong Kong has been returned to China," Liu said, contrasting that position with that of British businesses that have expressed support for the measures.

HSBC and Standard Chartered banks faced calls for a boycott after expressing support for the new law but Liu praised their "visionary move," noting that seeking long-term prosperity and stability in Hong Kong should be in the interests of everyone.
Are Beijing, London on a collision course? - Global Times 
As the China-UK bilateral relationship once hailed as entering a "golden era" faces renewed tensions over London's positions on issues related to China's internal affairs in Hong Kong and Chinese telecom firm Huawei, Beijing will likely seek to compartmentalize rising tensions with London by striking back in areas where the UK steps out of line [Emphasis mine] while committing to maximize bilateral cooperation, Chinese analysts said on Monday.
What lies behind the UK's changing attitude toward China? - Global Times 
As a Five Eyes member, the UK is facing huge pressure from the US. And that pressure is mounting as the US has decided to raise its ill-intentioned crackdown on Huawei. Media reported Johnson's recent decision on Huawei is a signal paving the way for his visit to Washington for the G7 summit. Trade negotiations with the EU have also hit a deadlock, forcing Johnson to move closer to the US...

Though the UK has long said its ties with the US are of a special nature, no one has truly taken such sentiment seriously.

Tian Dewen is a vice director of the Institute of European Studies under the Chinese Academy of Social Sciences. Tian Yuewan is a doctoral candidate at the Chinese Academy of Social Sciences. bizopinion@globaltimes.com.cn
---
4. HSBC's groveling to Beijing is just beginning
HSBC 'far from safe' amid controversial stances - Global Times
Legal experts pointed to previous legal documents that they said showed the bank might have set a trap for Huawei's Chief Financial Officer Meng Wanzhou. The London-based lender may now face a worsening dilemma, where it's far from safe from reprisals, some observers said.

If the claims are found to be true, HSBC will no longer be a victim but a criminal set to face sanctions under Chinese law, said legal experts...

"Chinese people will definitely not welcome foreign banks like HSBC, which for its own interests cooperates with US imperialism's global hegemony, and substantially harms the development of China's high technology," Li, an industry insider and close observer of Chinese policies, told the Global Times on Monday.
Behind HSBC's Rare Foray Into Politics Over Hong Kong - WSJ $$
At a plastic table outside of a Hong Kong metro station, the bank's Asia chief, Peter Wong, recently signed a petition backing a security law China is preparing to impose on the city...

The support for China marked an unusual public foray into the politics of Hong Kong. Generally, the bank has stuck to a well-worn playbook for China and other sensitive countries such as Saudi Arabia, according to people familiar with the matter: say as little as possible publicly, while privately assuring governments of the bank's interest in their economic success.

The bank took action after being pilloried by pro-Beijing figures and the state media for not getting behind the law and after having to apologize to Beijing officials last year over information it provided in a U.S. criminal case against a prominent Chinese company, Huawei Technologies Co.
Question: Now that it has cast its lot with the CCP, how will regulators in other markets view it, and how will other major foriegn banks that want a piece of the mainland markets handle this precedent?
---
5. Eight Parliament Alliance
This is an interesting move by a handful of legislators from eight countries and the EU to work together on building a kind of "united front" towards China. Some are quite influential in their home countries. Xi and his New Era and wolf warriors get a lot of credit for spurring this.
IPAC - Inter-Parliamentary Alliance on China 对华政策跨国议会联盟
The Inter-Parliamentary Alliance on China is an international cross-party group of legislators working towards reform on how democratic countries approach China.

It is made up of global legislators and led by a group of co-chairs, who are senior politicians drawn from a representative cross-section of the world's major political parties.
China's influence to be stunted by Australian, UK, US, allies with global coalition
A group of 19 MPs from eight countries and the European Parliament, representing a swathe of parties from across the political spectrum have announced a new international coalition of legislators who want their governments to take a tougher and collective stance towards China.

The founder of the group — former Tory party leader Iain Duncan Smith — said the business community should also take notice of the new international coalition of legislators, singling out HSBC bank for its "appalling" backing of China's new security law cracking down on Hong Kong.
Chinese netizens, observers deride 'Eight-Nation Alliance' against China as a farce - Global Times
The "Eight-Nation Alliance" refers to invading troops sent by Britain, the US, Germany, France, Russia, Japan, Italy and Austria-Hungary to China in 1900, to suppress the popular Chinese anti-imperialist Yihetuan Movement. They looted and pillaged Beijing and other cities.

Li Haidong, an expert from the China Foreign Affairs University in Beijing, told the Global Times on Saturday that Chinese netizens' reaction to the IPAC, calling it an "Eight-Nation Alliance" invasion force, reflects the Chinese people's antipathy towards the West's hostility and suppression against China.
Modern-day "Eight-Nation Alliance" reflects West's anxiety about China's rise - Global Times
Are they trying to form a new "Eight-Nation Alliance"? Rubio and the other lawmakers need to realize that this is not the year 1900 anymore. China is definitely not the country it was in 1900. They are trying to form an anti-China alliance in the globalized era of the 21st century, and they are doomed to fail. These legislators are still narcissistically staying in the old days of imperialism...

By forming the so-called IPAC, these legislators will only humiliate themselves. 120 years have passed, and as the second largest economy worldwide, China and its people will not let the shame of the year 1900 be repeated again on its territory.
Anti-China lawmakers in the West collude to construct 'Cold War' mentality: experts - Global Times
IPAC reveals that some Western politicians are trying to establish a united front against China in the West because they see China's rise and development as a challenge to the Western political system and its rules. They embody a Cold War mentality, trying to weaken countries with governance systems that differ from those of the West on a global scale, Li Haidong, an expert from the China Foreign Affairs University in Beijing, told the Global Times on Sunday...

The IPAC member from EU, Reinhard Bütikofer, is also a representative figure promoting the "China threat" theory, taking advantage of his position. The 67-year-old German politician is a member of the European Parliament and the Co-Chair of the European Green Party, also the Vice-Chair of the European Parliament's Delegation for Relations with the People's Republic of China.
China is not a military threat, EU top diplomat says - POLITICO
China may be a systemic rival to the European Union but it's not a threat to world peace, EU foreign affairs chief Josep Borrell said Monday.

Borrell emerged from a three-hour video discussion with Chinese Foreign Minister Wang Yi to defend what he called a "realistic" approach to Beijing. His sanguine view of China's military ambitions puts him at odds with the United States and some of China's neighbors, ranging from Japan to India, which are increasingly worried that Beijing is flexing its military muscle from the Himalayas to the South China Sea.
EU-China Strategic Dialogue: Remarks by High Representative/Vice-President Josep Borrell at the press conference - European External Action Service
The Early Beginnings of China's Dominance Over the West - The Atlantic - Michael Schuman
As China comes into greater conflict with the West, now is a good time to consider the long arc of the relationship. - This post was excerpted from Schuman's upcoming book, Superpower Interrupted: The Chinese History of the World.
---
6. Disinformation
Behind China's Twitter Campaign, a Murky Supporting Chorus - The New York Times
As the Trump administration lashes out at China over a range of grievances, Beijing's top diplomats and representatives are using the president's favorite online megaphone — Twitter — to slap back with a pugnaciousness that is best described as Trumpian...

No doubt some of these accounts are run by patriotic, tech-savvy Chinese people who get around their government's ban on Twitter and other Western platforms. But an analysis by The New York Times found that many of the accounts behaved with a single-mindedness that could suggest a coordinated campaign of the type that nation states have carried out on Twitter in the past.

Of the roughly 4,600 accounts that reposted China's leading envoys and state-run news outlets during a recent week, many acted suspiciously,
EU accuses China, Russia of virus disinformation campaigns - AFP
The European Commission, the EU's executive arm, also accuses major online platforms of doing too little to help fact-checkers tackle the "infodemic" of false healthcare claims, conspiracy theories, fraud and hate speech.

"Foreign actors and certain third countries, in particular Russia and China, have engaged in targeted influence operations and disinformation campaigns around COVID-19," the paper, set to be published on Wednesday, says.

The 17-page report, to be presented by EU vice-president for values and transparency Vera Jourova, accuses Moscow and Beijing of "seeking to undermine democratic debate and exacerbate social polarisation, and improve their own image in the COVID-19 context."
China's Disinformation Campaign in Italy – The Diplomat
The main purpose of Chinese communication efforts in the EU has aimed at shifting the narrative about China from "the country where the virus originated" to "the country that came to the rescue of other nations." Italy has been of the main targets of Beijing, with specifically tailored messages meant for Italian audiences. At the epicenter of online disinformation activities, foreign state actors have aimed at manipulating the internal political debate in Italy, misleading the public, and influencing international geopolitical balances.
Foreign Ministry Spokesperson Hua Chunying's Regular Press Conference on June 9, 2020
Beijing Daily: Politico reported that academics from the Australia Institute, after analyzing 2.6 million tweets from late March 2020 and 25.5 million retweets over a 10-day period, found that more than 5000 twitter accounts retweeted nearly 7000 times coronavirus-related information in a coordinated manner, promoting the same conspiracy theory that China had created the virus as a bioweapon. Many accounts had the hallmarks of so-called bots, or accounts that were remotely controlled, according to the research. The UN has pointed out in "Five Ways to Fight the "Infodemic" of Misinformation" that unreliable information is hurting the global effort to defeat the COVID-19 pandemic. By dispelling rumors, fake news, and messages of hate and division, the United Nations is working to spread accurate information and messages of hope and solidarity. What is your comment?

Hua Chunying: Recent days have seen an increase in disinformation on COVID-19, especially lies and rumors against China, which has severely poisoned international efforts.

Facts have shown that the novel coronavirus is the common enemy of mankind, but what's more horrible than the virus are disinformation, rumors and slanders spread by people with ulterior motives. The "political virus" is also a common enemy of all mankind. The international community should adopt a united stance against disinformation and disinfect the cyber space so that rumors, slanders and other forms of the political virus and their spreaders will never be able to find a foothold.
Trump supporters on Twitter spread Covid-19 rumors about China - POLITICO
An analysis of more than 2.6 million tweets over a 10-day period from late March found that 28 so-called Twitter clusters associated with conservative politicians or QAnon promoted the story about Covid-19's origins, according to academics from The Australia Institute's Center for Responsible Technology, a progressive think tank. The clusters are groups of Twitter accounts, many of them automated, that frequently shared posts.
---
7. The Epidemic
Chinese mainland reports 3 new imported COVID-19 cases - Xinhua
The Chinese mainland reported three new imported COVID-19 cases Monday, bringing the total number of imported cases to 1,783, the National Health Commission said Tuesday.
CCTV Evening News say no domestic COVID-19 cases for 16 straight days
China adjusts first entry points for international flights bound for Beijing
Starting June 8, the cities of Chengdu, Changsha, Hefei and Lanzhou will be added as the new first points of entry for incoming international passenger flights to Beijing, the Civil Aviation Administration of China said in an online statement.

The adjustment drops Shanghai as one of the first entry points, while adding Wuhan as a back-up, according to the statement.
About 520,000 primary students to return to school in Beijing - Xinhua
Around 520,000 students in the first, second and third grades of primary schools in Beijing will resume classes on June 15, local education authority said Tuesday.

"Students and teachers in primary and middle school are required to wear masks during class," said Li Yi, a spokesperson for the Beijing Municipal Education Commission.
According to the announcement of Ezhou government in Hubei Province, Ezhou,will test all its citizens for COVID-19 from June 11 to June 17. Half of the expense for the nucleic acid tests will be covered by the government. The testing is voluntary. 
Yicai - Wuhan Universities Welcome First Students Back Since Epidemic
Wuhan's universities have reopened their doors to the first group of returning students -- those in their senior year -- since the Covid-19 outbreak began
300名无症状感染者样本均未培养出"活病毒",吴尊友:能得出结论,武汉已非常安全
Wuhan Institute of Virology extracted coronavirus from 300 asymptomatic patients and see no active virus being cultured. Experts says this test result means that Wuhan is very safe now. According to a notice issued by the Wuhan Municipal Health Commission, experts believe that no virus has been cultured in the sputum and pharyngeal swab samples of asymptomatic infected persons, indicating that the virus content in the sample is extremely low, or there is no pathogenic "live virus". At the same time, wipe samples of toothbrushes, cups, masks, towels and other personal products used by 300 asymptomatic infected persons were collected, and the test results were all negative; the nucleic acid test results of 1174 of 300 close contacts of asymptomatic infected persons were negative, indicating that the asymptomatic infections currently found in Wuhan City are not infectious.
City of Solitude — The California Sunday Magazine
For 76 days, 9 million people in Wuhan slept, ate, and waited inside the largest quarantine in human history. Four people reveal what they saw and what happened after the lockdown ended.
Yicai - China's BYD to Fulfill USD1 Billion California Face Masks Order After US License Delay
BYD, the world's largest masks maker, will ship an order for 150 million N95 masks to California after finally obtaining certification from the US National Institute of Occupational Safety and Health after over a month's delay.
Chinese researchers publish inactivated COVID-19 vaccine's effect on animals - Xinhua
China's inactivated COVID-19 vaccine has shown potent protection against SARS-CoV-2, which causes the disease, in animal experiments, according to a study published in the journal Cell.
Did the SARS-CoV-2 virus arise from a bat coronavirus research program in a Chinese laboratory? Very possibly. - Bulletin of the Atomic Scientists
At present, the origin of SARS-CoV-2 remains unknown. The pros and cons regarding the two alternative possibilities—first, that it arose in the field as a natural evolution, as many virologists maintain, or second, that it may have been the consequence of bat coronavirus research in one of the two virology research institutes located in Wuhan that led to the infection of a laboratory researcher and subsequent escape—are equally based on inference and conjecture. The points gathered in this paper can be no more than suggestive. There is no hard scientific evidence to support either position. Both are inferences from circumstantial evidence. The US administration's political hectoring only assures that it will be very difficult if not impossible to ever find out which is true.
---
8. Crooked Luckin chairman's luck runs out in China
Exclusive: Luckin Boss to Face Criminal Charges for Financial Fraud - Caixin 
Lu Zhengyao, chairman of scandal-ridden Luckin Coffee Inc., is likely to face criminal charges in China after authorities discovered emails in which he instructed colleagues to commit fraud, a source close to domestic regulators told Caixin.

China's top market watchdog and Ministry of Finance have found evidence that Luckin, which is listed on the Nasdaq and seen as a domestic challenger to Starbucks Corp., paid taxes on bogus transactions, multiple people close to the company's internal investigation team told Caixin...

Although Luckin, which is registered in the Cayman Islands, is not directly subject to the China Securities Regulatory Commission's oversight, China's new Securities Law has empowered the securities watchdog to regulate such a company as its operating assets are all in the country, the source close to regulators said.
In Depth: Why Chinese Companies May Get Booted From U.S. Stock Markets - Caixin 
"This latest attack on Chinese companies in the U.S. stems once again from a crisis of confidence caused by financial fraud and the trade tensions between the two countries have blown it up even further," said Liu Yan, a professor at Peking University Law School.

Liu said it was reasonable to expect any company listing on another country's capital market to accept its supervision and obey its rules, and that in the context of cross-border listings, it was appropriate for quality inspections of audit reports to be carried out.
---
Business, Economy and Trade
国务院常务会议部署支持适销对路出口商品开拓国内市场 帮扶外贸企业渡难关_中国经济网——国家经济门户 Li Keqiang chairs cabinet meeting, says China will set up a special mechanism for transfer payments of fiscal funds to SMEs hurt by the epidemic, will also help exporters find domestic markets.
财新:独家|监管下调中小银行拨备率要求,加大核销做小微 Caixin reports that the Chinese banking regulator has told local governments to lower the provision coverage ratio for mid- and small-sized banks so they can give more new loans to support small business.
China to accelerate issuance, use of local government bonds - Xinhua Funds raised from special local government bonds should primarily be used to invest in major sectors and major projects, according to a statement issued by the ministry after a national meeting of financial officials. The funds should also be used to catalyze investment from the private sector to support those sectors that address inadequacies, to improve people's well-being, and to boost consumption and domestic demand, it said...China plans to issue 3.75 trillion yuan (about 528.91 billion U.S. dollars) of special local government bonds this year, 1.6 trillion yuan more than last year. 
China's troubled Baoshang rescue exposes fault lines in bank reform drive - Reuters In May 2019, China's central bank announced a shock takeover of a lender, its first such move in 20 years, citing "serious credit risks". Creditors in small Baoshang Bank were to take a hit, assets would be sold and an example set for governance. But a year on, regulatory and banking sources say, the rescue of a bank that had expanded rapidly, well beyond its own city base, has veered off its planned trajectory amid infighting between regulators, limited help from big state banks and a larger-than-expected role for financially stretched local government.
NYSE, NASDAQ-Listed Apartment Firms Accused of Cheating - Mingtiandi The Shenzhen Housing and Urban-rural Construction Bureau said last Friday that it had launched an investigation into the business practices of Beijing-based Danke, while Morgan Stanley-backed Qingke is also under fire from tenants and landlords.
No ware to sell: Beijing's street vendors back on the run - Reuters "Premier Li's words in Shandong were more of an improvisation, not an official report," said Liu Shengjun, an independent commentator on the economy. "What he didn't say but would naturally imply was that the street stall economy must be well regulated too".
Kyle Bass Eyes 200-to-1 Leverage for New Bet on Hong Kong Crash - Bloomberg The Dallas-based founder of Hayman Capital Management is starting a new fund that will make all-or-nothing wagers on a collapse in Hong Kong's currency peg, people with knowledge of the matter said.
With China's Economy Battered By Pandemic, Millions Return To The Land For Work : NPR Researchers at Stanford University and Beijing's Renmin University who sampled nearly 700,000 villagers from seven Chinese provinces this year found measures to mitigate the spread of the virus have so dramatically reduced migrant workers' incomes that most have been forced to buy less food.
Why the U.S. Can't Easily Break China's Grip on Supply Chains - Bloomberg interviews with nearly a dozen government officials and analysts in the Asia-Pacific region show that any broader effort to restructure supply chains is little more than wishful thinking so far. While governments are pushing to win investments, such as Taiwan Semiconductor Manufacturing Co.'s planned state-of-the-art semiconductor factory in the U.S., it won't be simple to dismantle an entrenched system when many companies are struggling to survive. More likely is that the virus will accelerate a change that was already driven by market forces as rising wages and costs in China over the past decade caused an exodus of lower-value manufacturing, much of it to Southeast Asia
China to stage major services trade fair in September - Xinhua The China International Fair for Trade in Services (CIFTIS), a major platform for the services trade in the country, will be held in early September in Beijing, local authorities said on Tuesday.
Politics and Law
No ethnic group should be left behind in China's poverty eradication: Xi - Xinhua "With the continuous efforts of the Party and the government as well as the tireless endeavors of the people, the days ahead will surely be better and happier,"
Xi in Yinchuan for inspection - Xinhua Xi visited a rural ecotourism park and a vineyard near the Helan Mountains to learn about the development of local signature agriculture and the efforts on strengthening the ecological conservation of the mountains
Xi Focus: Xi inspects northwest China's Ningxia - Xinhua Monday marked the fourth time Xi visited the Yellow River in less than a year. The 5,464-kilometer-long river is considered the cradle of the Chinese nation.
李其炎同志逝世 Former Beijing Mayor and party secretary Li Qiyan 82, died. Cai Qi and Jia Qinglin attended his funeral.
9 Dead, 120,000 Relocated as Floods Ravage Southern China - SixthTone The situation in Guangxi and neighboring provinces is "very severe," with heavy rainfall expected to continue for the rest of the week.
再升级!接入5大系统,闵行打造最强"城市大脑" 这是"城市大脑"和遍布新虹全辖区的"神经元"之间的高效连接。记者了解到,最近完成升级的新虹街道城市运行管理平台2.0版本,将"神经元"从街面拓展到了"里子","城市大脑"已完成了街区、社区、楼宇全覆盖,接入了自治通、企服通、智慧房管、水务防汛、人口分级分色管理5个业务系统,接入感知设备近281个、与公安共享视频1100多路,精准高效打通城市管理"最后一公里",让城市管理更加智能、更为精细。 // Quite the look at the "smart city" project in Minhang District Shanghai, integrating data from five different systems. It clearly improves governance capacity and efficiency. It also allows administrators to pull up files on every individual in the district, and you can add tags like "Party member", "Unemployed", "drug user" to each resident's record. One of the tags below is "610", which I believe refers to the office under the Central Leading Group on Dealing with Heretical Religions, or whatever it is called now, that deals with Falungong and other "heretical religious" practitioners.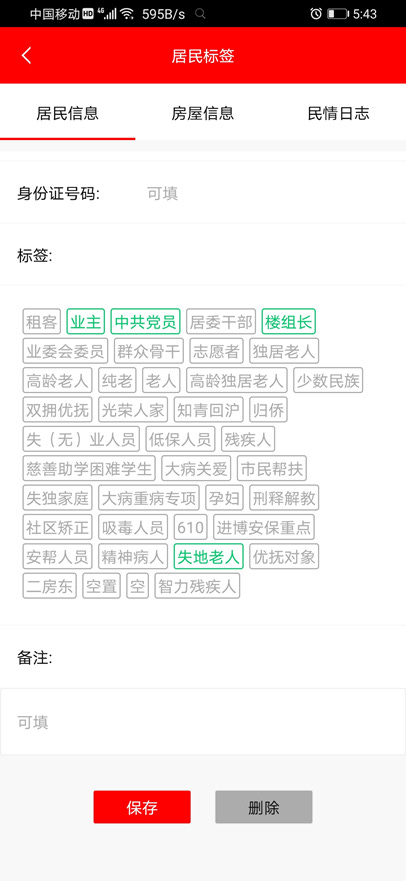 财新:武汉政法系统再震荡,原检察长离任四年后被查 According to Caixin, Sun Yingzheng the former deputy chairman of People's Congress in Wuhan who was put under corruption investigation yesterday, may have protected mafia when he worked in the Wuhan procuratorate.
中纪委:安徽省人民政府副秘书长许刚接受纪律审查和监察调查 CCP's top disciplinary watchdog CCDI announced that deputy secretary general of the Anhui Provincial Party standing committee is under investigation for corruption.
财新:四川人大常委会原副主任侯晓春"严重违纪违法"被"以案促改" Caixin reported that former vice head of the Sichuan People's Congress standing committee has been put under investigation for corruption, even though the party has not yet made a formal announcement.
苹果日报:【新中國聯邦】郝海東兒突遭球隊炒魷,郭文貴痛哭證消息Guo Wengui, the Chinese businessman in exile confirmed that, Guo Runze the son of Chinese former footballer Hao Haidong, has been sacked by a soccer team in Serbia, after the father publicly called for ouster of the Chinese Communist Party. // Question: Will he be forced to leave Serbia for the PRC because of his visa status?
政事儿:谢觉哉夫人、108岁老红军王定国逝世 Beijiing News reported that Wang Dingguo, red army veteran and the widow of the revolutionary leader Xie Juezai, died at 108. Xi brought her with him in a couple public occasions to demonstrate his redness.
Foreign and Defense Affairs
LAC standoff | India, China begin limited withdrawal - The Hindu "Partial deinduction has happened from some points in Galwan and Hot Springs areas. [The] Chinese side removed some of the tents and some troops and vehicles have been moved back, and the Indian side too has reciprocated," official sources said. At some points in the Galwan Valley, Chinese troops have moved back 2-3 km. However, there is no change on the ground situation at Pangong Tso.
China puts rising star in command of forces in border face-off against India | South China Morning Post Xu Qiling, former ground force commander of the Eastern Theatre Command, swapped posts with his counterpart He Weidong in the west, overseeing border areas in the Xinjiang and Tibet autonomous regions since last month, according to a report posted on the Western Theatre Command's WeChat social media account. "As tensions with India are escalating over border disputes, the Western Theatre Command needs a younger commander to lead frontier soldiers and officers in this current sensitive period," a military insider, who requested anonymity, told the South China Morning Post.
Philippines Plans to Build More on South China Sea Island - Bloomberg The Southeast Asian nation has completed a beaching ramp on Thitu Island, which it calls Pag-asa, that will allow easier transfer of construction equipment. "We can now proceed with the other projects planned," Lorenzana said. A runway on the island will be repaired, he said.
Xi says ready to promote China-Philippines ties to new levels - Xinhua "I attach great importance to the development of China-Philippines ties," Xi said when exchanging congratulatory messages with Duterte to celebrate the 45th anniversary of the establishment of diplomatic ties...Duterte said the Philippine side takes China as a close neighbor and an important partner, and is ready to deepen bilateral comprehensive strategic cooperation and facilitate peace, development and prosperity of the two countries by upholding the principle of peaceful coexistence and mutually beneficial cooperation.
China Works On Undersea Cables Between Paracel Island Outposts - RFA A Chinese ship appears to be laying undersea cables between Chinese outposts in the disputed Paracel Islands, vessel tracking software and satellite imagery shows. Experts say the cables will likely have military uses and could potentially strengthen China's ability to detect submarines.
Ministry of Education warning about studying in Australia - 教育部发布2020年第1号留学预警 - 中华人民共和国教育部政府门户网站 近期,澳大利亚主要高校计划于7月前后陆续开学。全球新冠肺炎疫情扩散蔓延势头没有得到有效控制,国际旅行和开放校园存在风险。疫情期间,澳大利亚发生多起针对亚裔的歧视性事件。教育部提醒广大留学人员做好风险评估,当前谨慎选择赴澳或返澳学习。
向祖国报告!海军第三十四批护航编队返抵传统海疆线 PLAN task force holds a ceremony as it crosses the "traditional maritime boundary line" (传统海疆线) separating China from the rest of the world - the 9 dash Line. H/t Ryan Martinson:
Senate Faults Oversight of Chinese Telecom Companies in U.S. - The New York Times Federal agencies failed to properly follow up on some agreements meant to protect national security, did not provide adequate workers to vet the Chinese companies and operated through a "disorganized" process, according to a report from the Senate's Permanent Subcommittee on Investigations.
China's debt relief for Africa: Emerging deliberations - Yun Sun At the launch of the white paper "Fighting COVID-19: China's Action," the Chinese Foreign Ministry affirmed that China's $2 billion donation covers both bilateral and multilateral venues and issues like public health, poverty alleviation, and economic recovery. Importantly, even the $50 million donation to the World Health Organization made earlier this year was included in the $2 billion count.
Tillis, Cunningham battle over China accountability | Raleigh News & Observer North Carolina Republican U.S. Sen. Thom Tillis has backed that view, releasing his own 18-point plan in May "to hold China accountable" for what he says is its role in the coronavirus pandemic and thrusting the issue to the fore in his Senate re-election campaign against Democratic challenger Cal Cunningham.
Announcing the 2019 YCW Pulse Report – YCW Views are increasingly polarized and negative about China's influence, especially toward its domestic and external policies. The survey records a 26% swing in net sentiment toward China's impact on global affairs, from 9% net positive in 2018 to 15% net negative in 2019.
The Chinese firms on the front lines of Covid-19 mask diplomacy in Africa | South China Morning Post Jack Ma, founder of Chinese e-commerce giant Alibaba, was quick to act, donating millions of coronavirus test kits and face masks to countries cut out of the global supply chain. In the south, in Zimbabwe, tech companies Huawei and Sichuan PD Times as well as engineering firm Sinohydro were singled out for giving medical equipment and cash. In the north, in Nigeria, China Civil Engineering Construction Corporation, an offshoot of Chinese state-owned China Railway Construction Corporation, last month delivered a 283-bed makeshift hospital, including six intensive care unit beds, in the capital Abuja.
Chinese Propaganda Outlet Has Paid US Newspapers $19 Million For Advertising, Printing China Daily, an English-language newspaper controlled by the Chinese Communist Party, has paid more than $4.6 million to The Washington Post and nearly $6 million to The Wall Street Journal since November 2016, the records show...It spent a total of $11,002,628 on advertising in U.S. newspapers, and another $265,822 on advertising with Twitter.
Japanese conservatives disrupt recovering China-Japan ties by hyping Diaoyu Islands dispute - Global Times The city government of Inshigaki, Okinawa Prefecture, is seeking to change the administrative designation of the area containing the so-called Senkaku Islands, China's Diaoyu Islands, from Tonoshiro to Tonoshiro Senkaku, Japan's Asahi Shimbun reported on Sunday // PRC needs another fight?
China won't export its system and development model: Wang Yi - CGTN Chinese State Councilor and Foreign Minister Wang Yi and Josep Borrell, EU High Representative for Foreign Affairs and Security Policy, agreed to work together to promote bilateral ties in post-epidemic era, and uphold cooperation and multilateralism
Taiwan
Chinese warplanes enter Taiwan Strait after US flyover | South China Morning Post A group of Chinese warplanes flew into the Taiwan Strait and briefly approached Taiwan, just hours after a US transport plane passed over the island on Tuesday. Taiwan scrambled its warplanes to warn off the People's Liberation Army fighter jets which crossed the median line in the Taiwan Strait on Tuesday morning, the island's defence ministry said in a statement.
Czech Senate Speaker to Visit Taiwan in Trip That Could Irk China - Taiwan The speaker of the Czech upper house of parliament is to travel to Taiwan with a trade mission at the end of August, potentially further souring his country's relations with China which regards the island as a part of its territory.
Tech and Media
Niko Partners: China is finally embarcing consoles | VentureBeat China's console and TV games market is expected to grow from $997 million in 2019 to $2.15 billion in revenue by 2024, according to market researcher Niko Partners. The combined Chinese console game market includes gray market revenue of hardware and software alongside legal sales, Niko said.
TSMC says other clients can 'fill gap' if US ban hits Huawei - Nikkei Asian Review Taiwan Semiconductor Manufacturing Co., the world's largest contract chipmaker, said on Tuesday that other customers are ready to step in and fill the gap if the U.S. sanctions force the chipmaker to cut ties with Huawei, its second-largest customer. TSMC added, however, that is still clarifying the legal ramifications of Washington's latest restriction and stressed that other companies -- including American ones -- will likely be impacted as well.
Exclusive: Tencent-Backed WeDoctor Readies Hong Kong IPO - Caixin WeDoctor, an online medical services provider backed by Tencent Holdings Ltd., plans to file a prospectus by October for a Hong Kong IPO that it hopes will raise between $700 million and $900 million, Caixin can reveal.
Chip Startup Tied to Display Giant BOE Raises $283 Million - Caixin Beijing Eswin Computing Technology Co. Ltd. raised more than 2 billion yuan ($283 million) from a group led by IDG Capital, one of China's earliest and most successful high-tech venture capital firms, and Legend Capital, an investing arm of the parent of PC giant Lenovo Group Ltd.
A U.S. Secret Weapon in A.I.: Chinese Talent - The New York Times A new study from MacroPolo — a think tank run by the Paulson Institute, which promotes constructive ties between the United States and China — estimated that Chinese-educated researchers contributed to nearly one-third of the papers accepted and promoted at a prestigious A.I. conference last year, more than those from any other country. But it also found that most of them lived in the United States and worked for American companies and universities.
The Global AI Talent Tracker - MacroPolo The United States has a large lead over all other countries in top-tier AI research, with nearly 60% of top-tier researchers working for American universities and companies. The US lead is built on attracting international talent, with more than two-thirds of the top-tier AI researchers working in the United States having received undergraduate degrees in other countries. China is the largest source of top-tier researchers, with 29% of these researchers having received undergraduate degrees in China. But the majority of those Chinese researchers (56%) go on to study, work, and live in the United States.
TSMC Scores Subsidies and Picks Site for $12 Billion U.S. Plant - Bloomberg TSMC, the main chipmaker to Apple Inc. and Huawei Technologies Co., has picked a site for the future plant and both federal and state governments have agreed to help make up for the higher cost of fabricating semiconductors in the U.S., Chairman Mark Liu told reporters Tuesday. Negotiations continue over the specifics of those incentives, he said without elaborating or identifying the site's location.
Society, Arts, Sports, Culture and History
Celeb's Fans Irate Over Stalker's Slap-on-the-Wrist Punishment - SixthTone A Chinese man has been given administrative detention after interrupting a live television broadcast to "propose" to a celebrity he'd allegedly been stalking and harassing for half a year, The Beijing News reported Tuesday. Dilraba Dilmurat — a 28-year-old Uighur actress who is among China's richest celebrities, according to Forbes — was in the middle of a live broadcast in what appears to be a studio in the central Chinese city of Changsha when a man rushed the stage, according to a video clip shared by domestic media.
观察者网:他想撕咬出一些空间,让更多爱国青年无惧表达 Here is a "wolf warrior painter" Wuheqilin, who is now extremely popular among the young Chinese nationalists. He did an interview with Guancha, saying artistis should not stay out of politics, and China needs more arts to export its ideology.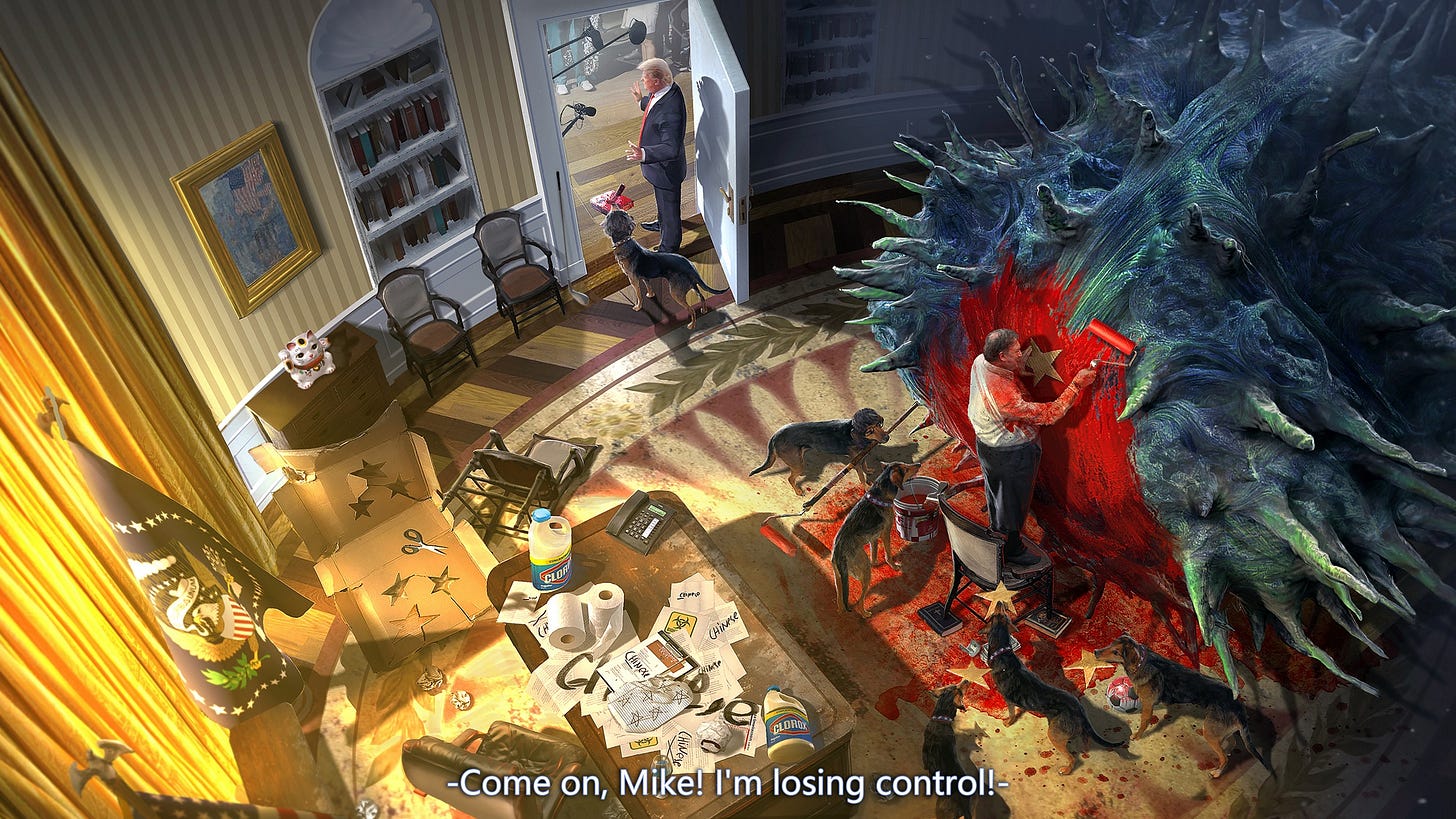 Energy, Environment, Science and Health
China removes pangolin parts from medicine register - RTHK Pangolins were left out of the official Chinese Pharmacopoeia this year, along with substances including a pill formulated with bat faeces, the state-owned Health Times reported.
Education
Education groups urge Beijing to lift travel boycott - The Australian The International Education Association and the Group of Eight universities will both lobby the Chinese embassy in Canberra over the Ministry of Culture and Tourism's warning at the weekend to its citizens that they avoid Australia because of racist attacks.
Trending in China: Gaming Platforms Under Fire for Profiting From Free Online Classes During Pandemic - Caixin At the start of the coronavirus outbreak, Chinese live-streaming gaming platforms Huya and Douyu offered online education classes for free to teenage users as schools across the country were closed. Now the two are facing mounting criticism for placing excessive video game ads in close proximity to those online classes.
For Chinese students, studying overseas now a difficult choice post COVID-19 - CGTN At New Oriental Education and Technology Group, China's biggest English education service company, Sun Tao, president of the company's Vision Overseas Consulting Branch, said COVID-19 has become the biggest concern for Chinese students who are considering studying abroad, as many foreign universities are still locked down, with concern about a potential second coronavirus wave. According to a survey of its students, Sun said "among all who secured an offer from UK universities, about 75 percent will decide to go to the UK and enroll if the UK opens its doors, another 20 percent probably will put off their enrollment until next academic year, and only a very small percent, about three to four percent will decide to give up their UK studies all together."