The rumors were true, Xi Jinping did finally visit Wuhan. He did not quite declare victory in the "people's war" on the virus but his trip is clearly a sign he believes victory is within reach.
Wang Huning accompanied him.
Xi started his visit at a command center next to the Huoshenshan hospital, where he talked over video link with medical workers and patients in the hospital. Xi upgraded his face mask from the simple surgical mask he has worn in Beijing to a better 3M N95 one.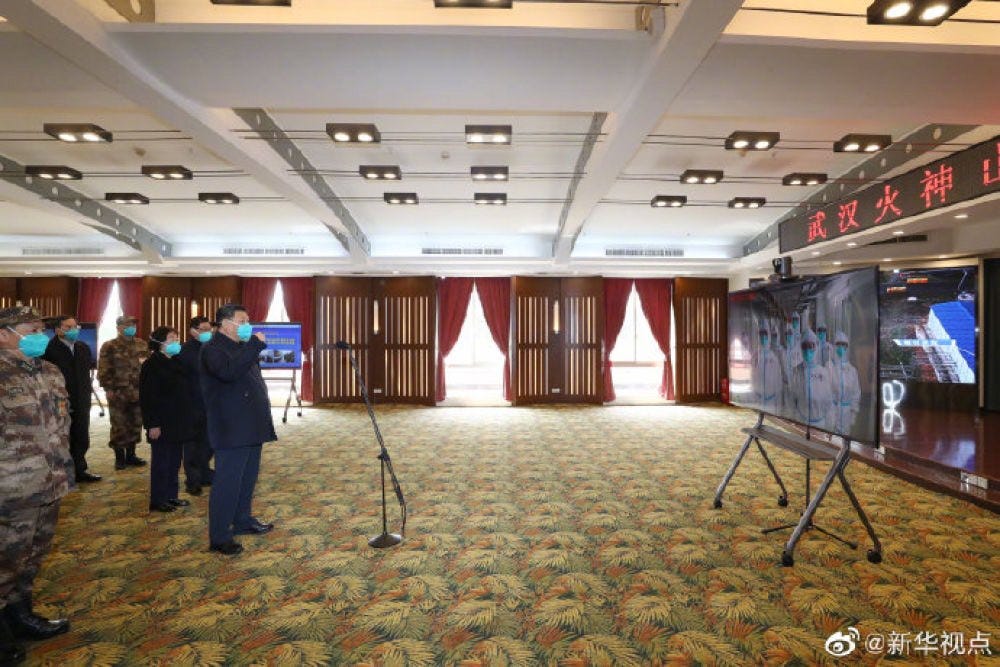 This post is for paid subscribers